Tyga Fans Defend His Legacy Against Claim That Drake & Nicki Minaj Were Young Money's Only Stars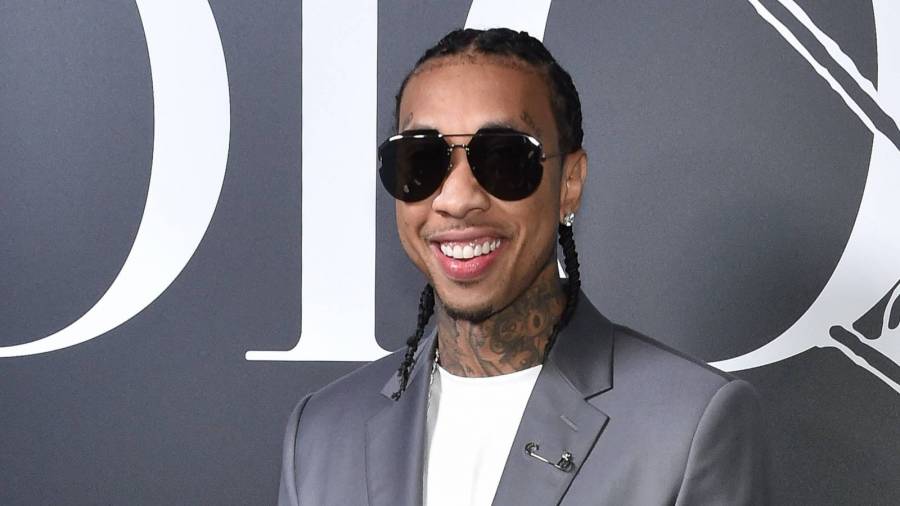 Tyga is once again a trending topic on social media, but this time it's not for him getting naked on OnlyFans.
On Wednesday (October 28), a Twitter user at the username @PrinceMarcus27 shared a promotional flyer for 2009's label compilation album We Are Young Money – Lil Wayne's proper introduction to his musical proteges. Featuring the then-roster of Drake, Nicki Minaj, Tyga, Jae Millz, Lil Twist, Lil Chuckee, Mack Maine, Shanell, Gudda Gudda and T Streets, Marcus called the entire group "bad" save for Minaj and Drake … and a lot of Tyga enthusiasts begged to differ.
"alright we can't act like tyga wasn't hard then too," one person wrote in response.
alright we can't act like tyga wasn't hard then too https://t.co/nBjkTp2wsD

— DAZE (@davey_daze) October 29, 2020
"Them Tyga Well Done mixtapes use to slap," another pointed out.
Them Tyga Well Done mixtapes use to slap https://t.co/OWDVMJma4T

— ced (@Freebandz1017) October 29, 2020
The California native has had an impressive run since his 2008 debut single "Coconut Juice" with Gym Class Heroes lead Travie McCoy. In the 12 years since, Tyga's netted 16 Billboard Hot 100 hits, two of which reached the top 10 (2011's "Rack City" and 2018's "Taste"). He's also released seven solo albums and a joint album with Chris Brown, in addition to nearly two dozen mixtapes. And currently, the man's got 35 million monthly Spotify listeners.
Quiet as kept, T-Raww's been out here working.
Tyga's last full-length release was 2019's Legendary, which debuted at No. 17 on the Billboard 200 with 24,000 album-equivalent units. It's since been certified platinum by the Recording Industry Association of America, thanks in large part to its pair of platinum-certified singles, "Taste" with Offset and "Dip" with Nicki Minaj.
Revisit Legendary and see more responses about putting some respect on Tyga's name below.
Tyga really had a mixtape run in 2011/2012 https://t.co/DOOuQLXaZz pic.twitter.com/cxF6GAQK24

— AuxGod (@TheOXGod) October 29, 2020
Drake and Nicki were the standouts BUT TYGA HAD/HAS HEAT.. https://t.co/cg8de3ANsH

— Teejiggy (@Teejiggy) October 29, 2020
Stop playing wit Tyga https://t.co/gAzRWy3FGt

— F® (@fauxfresh) October 29, 2020
Y'all can keep pretending that Tyga didn't have a nice run in hip hop all u want

— Jiles (@Jiles) October 29, 2020
Tyga was goated in early 2010s. Stop the cap https://t.co/1kl94nCmhK

— J Baldiń (@burrbonbaby) October 29, 2020
Tyga is really unappreciated smh https://t.co/JzwttGKhLZ

— I EAT 🐱 FOR EBT (@TheRealEWILLZ) October 29, 2020
Dude yes tyga was super good way back in the day!!! Super slept on

— Jay (@JacobFaltysek23) October 29, 2020
Tyga has been making classics since i was in elementary if you don't remember faded by him and lil Wayne you were listening to kids bop and that's it https://t.co/68dROG51Bb

— CozyTez (@CozyTez) October 29, 2020
Nah don't do Tyga like that https://t.co/u2rE52YffJ

— Tcone (@TCone24) October 29, 2020