Tyga's OnlyFans Is Actually XXX-Rated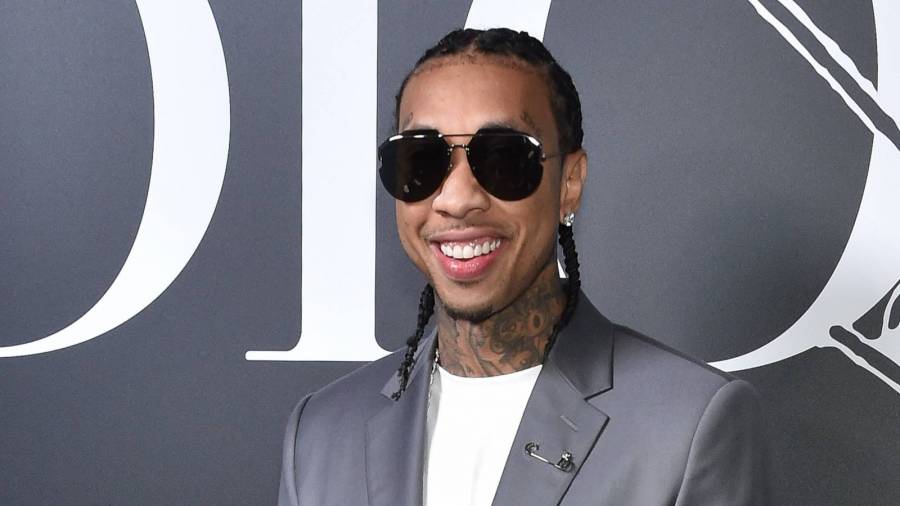 The OnlyFans platform has become a pop culture phenomenon, which was only heightened after Beyoncé name-checked the company on the "Savage (Remix)" with Megan Thee Stallion in April.
With more and more celebrities turning to OnlyFans in an effort to connect with their dedicated core fanbase, some are using it for more salacious activities. On Friday (October 2), Tyga found his name buzzing on Twitter for his recently erected OnlyFans account (no pun intended), which apparently includes graphic photos of his penis.
Twitter blew up with reactions to the XXX-rated images and it wasn't long before the photos themselves surfaced online. Although some people claim they are previously leaked nudes, Tyga is still seizing the opportunity to make a profit.
Tyga Nudes On Only Fans Blows Up Twitter Trend , Kylie Jenner's Ex-Boyfriendhttps://t.co/J54UAUy1Sj

— Thinis News (@thinisnews) October 1, 2020
Tyga has been posting several sexually suggestive photos to his Instagram in recent weeks, but apparently that's nothing compared to his OnlyFans page, which people have to pay $20 per month to access.
Check out some of the comments below.
Tyga is that you? … pic.twitter.com/TsamAYXtsV

— 🤍 (@TinaPricey) October 1, 2020
Tyga really posting dick on his onlyfans and it's big pic.twitter.com/lRKppWNWmu

— chanel (@KissMySnap) October 1, 2020
Me after looking at Tyga dick size he posted on Onlyfans! Nohomo pic.twitter.com/bMQuCZD9tA

— Raphouse Tv (@Raphouse_Tv) October 1, 2020
Wait tyga really got a onlyfans .? 👀 pic.twitter.com/RxWQ8V6gpB

— DaGuy_Guy (@DaGuyGuy2) October 2, 2020
Tyga slangin that thang on his onlyfans and I'm not mad 🥵🥵🥵🥵🥵🥵🥵

— juju (hiatus) (@julianpowpow) October 1, 2020
So Tyga really posting some things on his onlyfans pic.twitter.com/SD1Sb9AF8e

— hollylikeablvd (@nobodysbxsiness) October 1, 2020
Tyga and these OnlyFans pics pic.twitter.com/Q03X4vJdqc

— Ray Cunningham ✊🏽✊🏾✊🏿 (@MissterRay) October 1, 2020
I can't! Tyga had y'all pay $100 for that pic? Onlyfans is a fool. 😂😂😂😂 pic.twitter.com/MZe7Sv8Rnz

— Devlin Jones (@PrinceDeej__) October 1, 2020
Tyga really posting nudes on only fans 😭 praying for him 🙏🏼

— elvis (@stepyacookiesup) October 1, 2020
tyga made an onlyfans posting dick pics that already leaked. that's a buisness man.

— stan. (@BacockObama) October 1, 2020
Tyga got an onlyfans and y'all not showing the girls what's popping 👀😭 pic.twitter.com/JC2JblJk4h

— City On Lock Out Now! (@citygirlsfan1) October 1, 2020
tyga posting his dick on onlyfans… its really dat rough out here

— nikita (@NIKITAmonica_) October 1, 2020
Insta's TL tyga's onlyfans page https://t.co/91tTJlaJvH

— OVO Money therapist (@RulindaTony) October 1, 2020