Tyga's 'Wavy Baby' Sneakers Are Heading To Federal Appeals Court Over Vans Lawsuit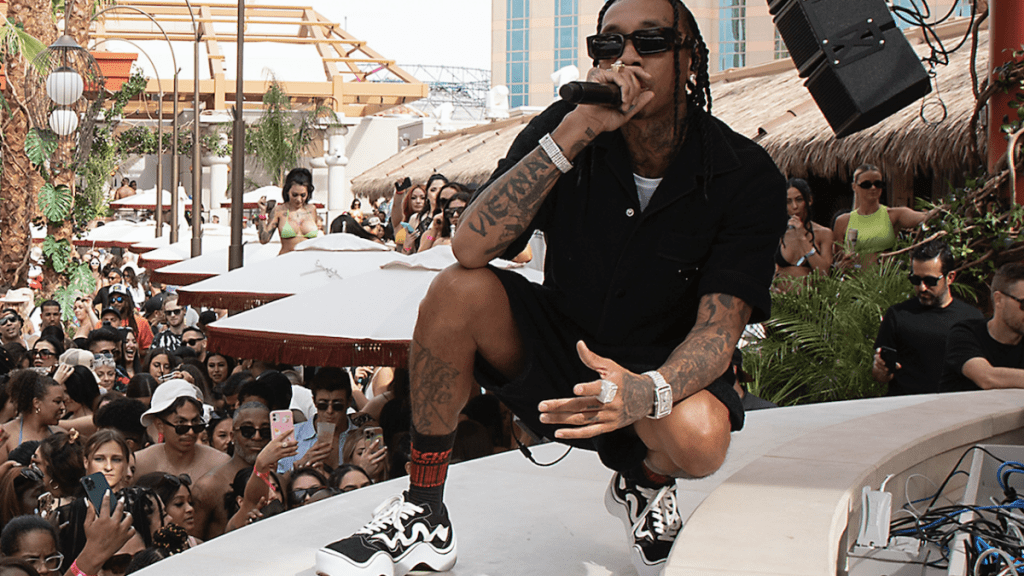 Tyga and MSCHF collaborated on a "Wavy Baby" sneaker earlier this year and they were quickly sued by Vans for allegedly ripping off their signature "Old Skool" silhouette.
According to Billboard, last month's lawsuit has been expedited to a federal appeals court, which will allow the Brooklyn fashion company to challenge April's ruling against them selling the kicks.
Vans sues MSCHF over new "Wavy Baby" sneaker collaboration with Tyga. pic.twitter.com/ZiFTT7jz9m

— SAY CHEESE! 👄🧀 (@SaycheeseDGTL) April 15, 2022
The U.S. Court of Appeals for the Second Circuit reportedly relayed to MSCHF on Wednesday (May 25) that it would allow the brand to present a case against the previous ruling from Judge William F. Kuntz on April 29, which said their sneakers should cease sales because of the similarities in design to the classic Vans.
"MSCHF is grateful that the Second Circuit granted its motion to expedite this appeal, which raises critical questions of the intersection of the First Amendment and trademark law," MSCHF's lawyer David Bernstein said.
"Given that MSCHF plans to display Wavy Baby at the Perrotin Gallery and at Art Basel this fall, it was essential that the appeal be expedited so that the Second Circuit can protect MSCHF's First Amendment rights."
[email protected] says his collab with @mschf took 9 months of testing to ensure functionality. Who was able to cop a pair today?

FULL EPISODE: https://t.co/mHttXYpbv3 pic.twitter.com/7ywsjfcCzA

— Complex Sneakers (@ComplexSneakers) April 18, 2022
Vans argued that the MSCHF design was a "trademark infringement" while the company has maintained the shoe is an "art project" that was meant to challenge the "consumerism inherent in sneakerhead culture."
Regardless, T-Raww's MSCHF skate sneakers were first released on April 18 with a retail tag of $220 and according to Tyga himself, the controversial kicks sold out in just 10 minutes.