Tyler, The Creator Trolls A$AP Rocky Over Viral Moshpit Terror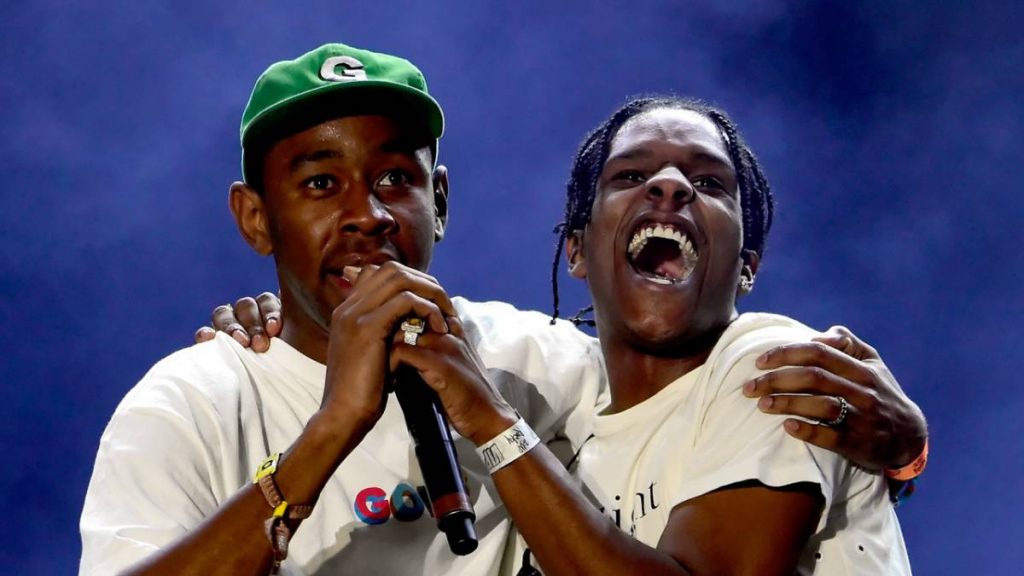 Tyler, The Creator is seemingly always looking to poke fun at A$AP Rocky, and the Harlem rapper's performance at Rolling Loud New York gave Tyler more ammo to troll his good friend.
During his headlining set at the traveling festival at Citi Field in Queens on Saturday night (September 24), Pretty Flacko jumped into the crowd in an apparent attempt to moshpit.
Things got a little too rowdy for Rocky's liking, though, judging by a viral clip of the moment. The close-up video shows the A$AP Mob boss wearing an uncomfortable look on his face as fans jostle to hoist him above their heads.
"lmaooooo ASAP Rocky was fighting for his life in that mosh pit last night," read the Twitter caption.
Tyler, The Creator trolls A$AP Rocky over viral mosh pit terror ? ?

⏩ READ MORE: https://t.co/kV9hA2iVs3 pic.twitter.com/B3CAW1Rtwg

— HipHopDX (@HipHopDX) September 26, 2022
Tyler, The Creator was among the thousands of fans who saw the video, and decided to broadcast the somewhat embarrassing moment to an even wider audience by changing his Instagram profile picture to that of a scared-looking Rocky in the moshpit.
A$AP Rocky eventually managed to wrestle his way out of the moshpit and continue his Rolling Loud set on the Fashion Nova stage. However, his performance was ultimately cut short after just nine songs due to a noise ordinance that was in place.
Rocky, who hit the stage roughly half an hour late, later apologized to his fans in a statement shared on Twitter.
"I am so hurt right now!" he wrote. "Last night was supposed to be a turning point in my live shows from the old to new! I will take full responsibility for the circumstances of what led to last nights show being everything it was and everything it wasn't.
"I also want to acknowledge that even tho I prepared the best show for my fans, detail for detail, over the course of MONTHS… I was unfortunately not able to bring my vision to fruition and Im hurt about that and want to apologize to all of my fans and continued supporters, and thank you y'all for showing up for me regardless!! A$AP4EVA."
A$AP Rocky's relationship with Tyler, The Creator, meanwhile, appears to be built on a mutual love of Hip Hop, fashion and roasting each other. There may even be new music from the pair on the way, too.
"I've been working with T a lot, man," Rocky told comedian Jerrod Carmichael for Interview magazine in June. "We blocked out the last two weeks and have been working on a lot of music, but I'm wrapping up this album right now, about to direct a few of these videos."