Tyson Beckford Slams 'Dumbass' Kim Kardashian For Calling Him Gay Pre-Kanye West Marriage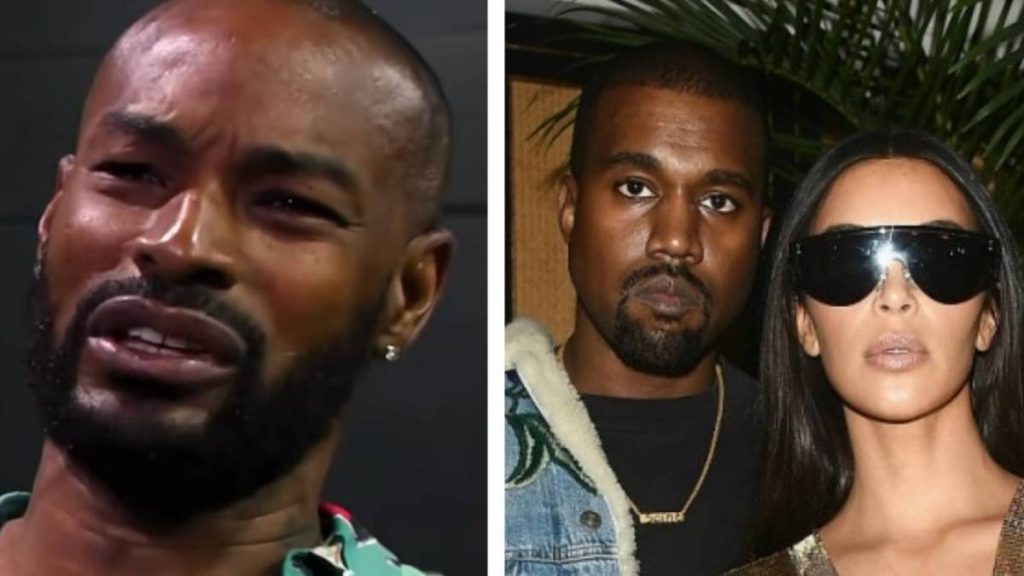 Model/artist Tyson Beckford found himself in a social media spat with Kim Kardashian after he made a rather blunt comment about her appearance. In 2018, a photo of Kardashian prompted Beckford to write, "Sorry I don't care for it personally. She is not real. Doctor fucked up on her right hip."
But never one to sit back and take the verbal lashing, Kardashian replied, "Sis we all know why you don't care for it," implying Beckford is a closeted homosexual.
View this post on Instagram
In a recent sit-down with VladTV, Tyson Beckford revisited the controversy and doubled down on his disdain for the former reality television queen.
"Sometimes I'll get a couple suckers on Instagram who will try to say like, 'Oh, yeah. You gay,'" he said. "Then I'm like 'Where is this coming from?' You heard it from that dumbass? And then you heard it from that stupid bitch Wendy Williams?"
"Man, fuck all of them! I ain't never been gay, nor do I have a problem with gay people. It's just like, don't try to turn a situation into something because I got the best of you."
Tyson Beckford touched on the topic earlier this year during an interview with Let's Go Live! with Sharon Carpenter and revealed while attending Ralph Lauren's 50th Anniversary Fashion Show in Central Park, Kanye sent a member of his entourage to confront him in the bathroom.
"I was standing in the middle of Oprah Winfrey and Hillary Clinton," Beckford recalled. "He [Kanye] was on the other side of the table, and when I tried to make eye contact with him, he wouldn't look at me."
Once the man approached him, Beckford said, "I suggest you get out of this bathroom before I wipe you all over the wall. I'm like, 'You did not want no smoke.' I had on my tuxedo. I would have undone my tie and got into it if you wanted to, but you didn't. I think you didn't realize how big I was."
Two weeks after the party, Kanye addressed Beckford in an Instagram video, which suggested to Beckford he was too scared to talk to him in person.
"As far as Tyson Beckford goes, don't speak on my wife bro," he said in September 2018. "None of y'all speak on my wife, period. I'm married. We in love. We a family. It don't sit right with my soul. It don't sit right with my spirit. As men, y'all three come talk to me. Come holler at me. We'll work it out. We'll come to a resolution. It just don't sit right with me and I had to express it. Nick Cannon, Drake, Tyson Beckford, all the wasn't sitting right with me."
Things have changed for the couple since then. Kardashian filed for divorce in February, months after Ye's failed bid for president and off-the-rails behavior.