Unreleased Juice WRLD Single 'Cigarettes' Gets The Full Music Video Treatment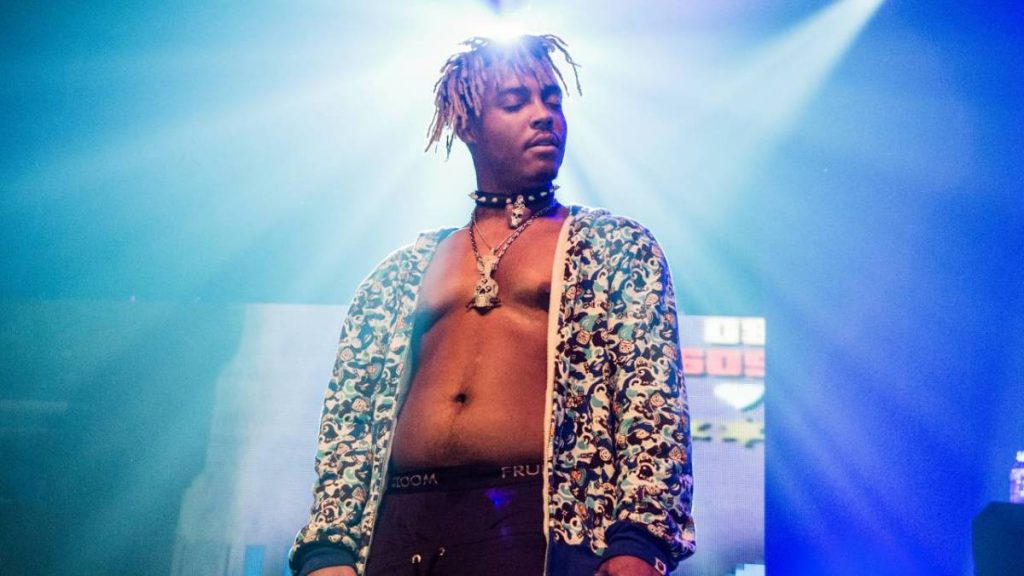 Juice WRLD's estate surprised fans with an unreleased favorite by uploading the "Cigarettes" single to streaming services on Wednesday afternoon (February 2). The track also arrived with an accompanying music video as well.
"Cigarettes" is produced by Nick Mira and first leaked back in October 2018. Juice croons over guitar-laden production about loneliness, love and addiction.
"Smoke cigarettes, cancer in the chest like cardiac arrest/I've been feelin' stressed, tryna find ways to impress her/Showin' her that I love her, tryna show her A effort," he raps on the chorus.
In the music video, an animated Juice WRLD grooves to his own music, fittingly smokes cigarettes, dodges flying glass pieces, and takes a look at his paintball gun.
Cigarettes ???

— Lil Bibby (@LilBibby_) February 2, 2022
That wasn't all for Juice WRLD fans on Wednesday, as Fighting Demons cut "Go Hard" evolved into "Go Hard 2.0" with a brand new second verse added to the track, which also was released with an anime-inspired visual directed by Steve Cannon.
The Chicago native's music is still a streaming heavyweight and chart staple more than two years after his tragic death. To close out January, all four of his projects were in the Top 20 of the U.S. Spotify Albums Chart and this week features all of the projects charting in the Top 40 simultaneously on the Billboard 200.
Watch the "Go Hard 2.0" video below.