Unreleased Method Man & Ghostface Killah Freestyle Arrives Courtesy Of Radio Legends Stretch & Bobbito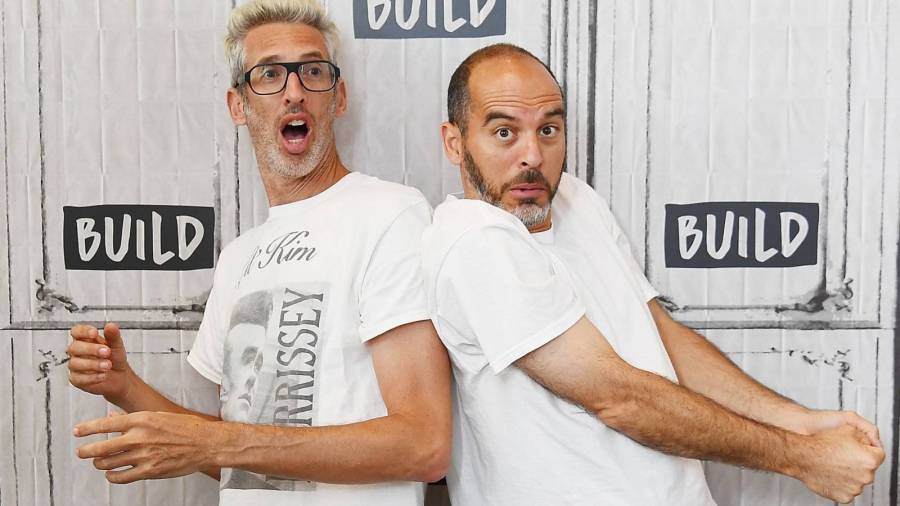 New York City radio legends Stretch and Bobbito helped usher in the careers of numerous Hip Hop luminaries, including Eminem, JAY-Z and The Notorious B.I.G. The duo's iconic radio program, The Stretch Armstrong & Bobbito Show, first aired on October 25, 1990 and became a Hip Hop staple for most of that decade.
On Sunday (October 25), Stretch and Bobbito will host a virtual screening of the Stretch and Bobbito: Radio That Changed Lives documentary and Q&A to celebrate the show's 30th anniversary. Ahead of the event, Stretch, Bobbito and Warner Music Group have unearthed a previously unreleased freestyle from Wu-Tang Clan members Method Man and Ghostface Killah.
"The Method Man and Ghostface freestyle was bananas for me because it's one of the few moments from our show that was not only recorded on audio but also filmed, and the world got to see Ghostface reading his Composition notebook in front of the mic while rhyming his unreleased verse," Bobbito tells HipHopDX. "All magical, captured in our documentary Stretch and Bobbito: Radio That Changed Lives and now remixed with music from our M19s Band that's been looped by Stretch. It's just TOO good if you a real head!"
To coincide with the freestyle release, Stretch and Bobbito have also dropped an EP called Freestyle 1, the first in a series of three. The collection features remixed and remastered freestyles from Biggie, Big L, Hov and, of course, Meth and Ghostface.
Stretch and Bobbito released their first curated album with the M19s Band in January. Titled No Requests, the project is comprised of 10 tracks and fuses jazz, Latin, Go Go, instrumental Hip Hop and other various flavors into one tasty gumbo. Guest features include vocalists Mireya Ramos, Maimouna Youssef, José Parlá and Rich Medina.
Stretch and Bobbito: Radio That Changed Lives will air all day midnight to midnight on Sunday (October 25) here. Join the virtual Q&A with Stretch and Bobbito Garcia as well at 5 p.m. EST. Tickets are $20 per participant while space lasts. Send funds here.