Wack 100 Encourages Ray J To Jump Off Cliff After Suicide Scare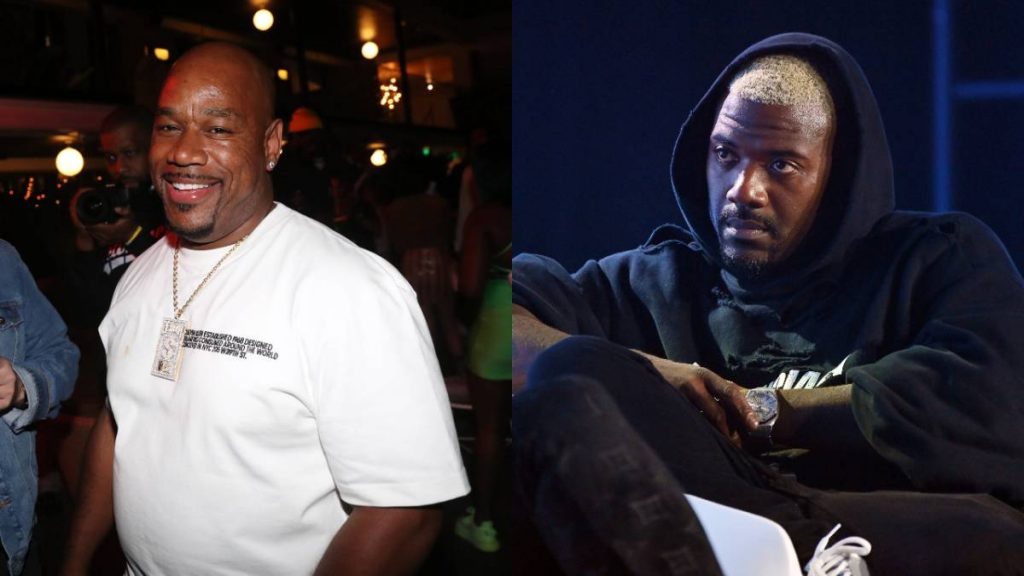 [Warning: The following content contains references to suicide and self-harm that some readers may find triggering]
Wack 100 has told Ray J to jump off a cliff after the R&B singer shared suicidal thoughts on his Instagram page.
The "Sexy Can I" singer made some disturbing claims on Instagram on Thursday (October 6), which alarmed his fans. In one video, Ray J is seen sitting atop a ledge while zooming in on a full moon.
"If it wasn't for my kids I would jump off and die tonight," he wrote in the caption.
Another clip finds Ray J dangling his feet from the same ledge. "SHOULD I JUST JUMP off and end it rit. Now!!! ????" he wrote in the since-deleted post.
The Neighborhood Talk was able to capture the posts before they were deleted, and noticed that Wack 100 – who used to be Ray J's manager in the early days of his career – encouraged his former client in the comments to follow through.
"JUMP GET IT OVER WITH," he wrote. "WE DON'T PLAY LIKE THIS ON PIRU."
View this post on Instagram
Ray J's superstar sister Brandy had also chimed in on his post, writing, "Need you bro," with a prayer hands emoji.
A representative from Ray J's camp later told TMZ the singer was with his family and was doing fine, and that he had been drinking and "messing around" at the time of the incident.
This is far from the first time Wack 100's comments have garnered significant backlash. The controversial music manager has made headlines in the past for making disparaging comments about the late Nipsey Hussle, including that he "wasn't a legend" when he died.
"The man died with a million followers. No radio hits, no platinum hits, no world tours," Wack said at the time. "After he died, he went platinum, sold a bunch of records, followers went up nine, 10 million.
"Was he on his way? I think within time, yes he would have been. At the time of his demise … let's keep it real. The truth can't be defined as disrespect. If it is, that means you lyin' to you muthafuckin' self."
Rap-A-Lot Records founder J. Prince and Larry Hoover Jr. recently stopped by the Million Dollaz Worth of Game podcast and said they were fed up with Wack's commentary on Hip Hop culture.
"I see a n-gga get on a podcast with another rat and go off on 21 Savage," Prince said in June. "I'm like, 'Oh this n-gga got diarrhea of the mouth.' He like full of shit, right. He the type of n-gga that will take a shit in the bed and blame it on the baby. Imagine that. You take a raw shit in the bed and say, 'That's the baby shit.' This is how he go about trying to change the narrative and different shit about the truth."
As for Ray J, he recently made headlines for exposing several text messages involving Kim Kardashian and Kanye West about Kim's infamous sex tape. The topic had been revisited after footage included in the new Hulu docuseries The Kardashians implied Ray J had attempted to leak new content from the notorious tape.
Days after sharing his conversations, the singer accused Kris Jenner of attempting to block him from going into further detail about the situation by having his Instagram account restricted.