Wack 100 Threatens To Knock Out L.A. Rapper K-Duece Over Perceived Clubhouse Snub During Ire-Filled Rant From Hell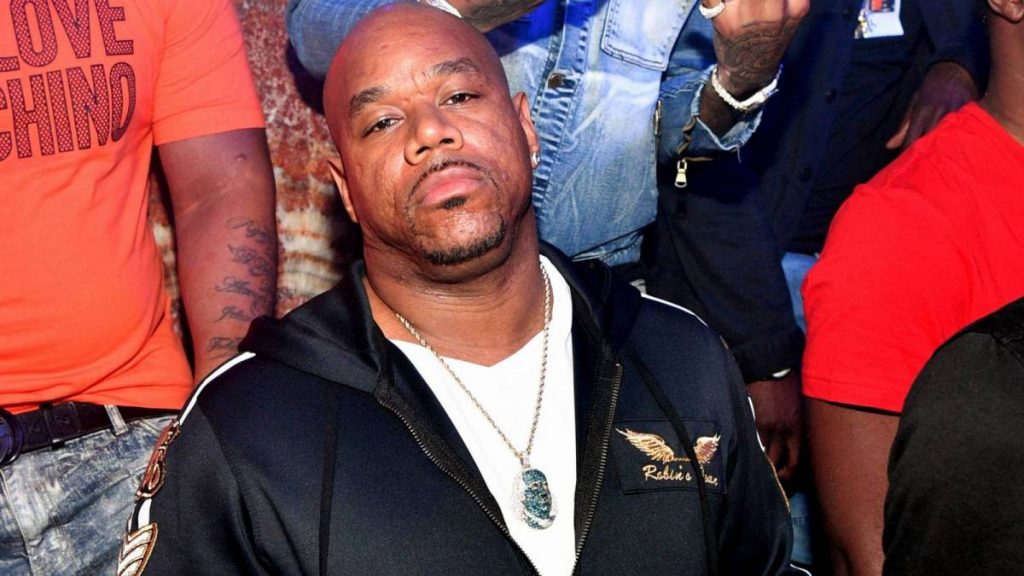 Los Angeles rapper K-Duece had no idea what he was in for when Wack 100 joined a Clubhouse room on Monday night (March 1). Apparently in another room K-Duece was moderating at the time, The Game's longtime manager wasn't allowed to speak or was muted during the conversation — and that was all it took.
K-Duece caught a verbal lashing from hell as Wack proceeded to go in on the unsuspecting artist. Wack even invited K-Duece to an all-out street fight and promised it was on the next time he ran into him.
"Don't play me like I'm some bitch, n-gga," he shouts. "I raised my hand and you cut the muthafucka off. You the only moderator, n-gga!  When I beat you, you're going to bed n-gga! That will teach you to respect real n-ggas. Matter of fact, where you are though dawg? I'm outta here now. Fuck all that you whole ass n-gga? Where you at since you said anyway? I'm out here now Blood, I'll pull up on you n-gga. It's no problem.
"I'm with the full fledged bullshit wherever I go. Where you at n-gga? Fuck the respect you bitch ass n-gga! Nah, fuck that. Where you at since you talkin' gang? Bring Blood to the table. I swear to god, I will beat the fuck out of you, n-gga. Don't play with me like that no more, n-gga. I'm gonna leave it like that. You got a problem with me, say that n-gga."
View this post on Instagram
Although K-Duece tries to assure Wack he doesn't have a problem with him, the veteran music executive isn't trying to hear it.
"N-gga, I'm Piru," he continues. "I don't play with n-ggas like you. N-gga don't play with me that no more and when I see, don't act like you don't know why I socked your ass out. I ain't gonna do no talking. Either we can meet and we can go head-up or we can wait until we run into each other. However you want it, n-gga. I'm with all that. Weird ass n-gga. N-gga know what he did and had the nerve to come to the room. He know what he did. Bitch ass n-gga, now he wanna act like he ain't got no problems."
K-Duece then explained there were too many people in the room who kept raising their hand so he decided to turn the "raise hand" function off to which Wack said, "I'm gonna make sure you raisin' no hand n-gga."
When K-Duece then referred to him as "OG," Wack went off again, adding, "Don't OG me n-gga. We not cool. You going to bed when I see you. You're gonna respect my hand when I see you. Where you at n-gga?! Ho ass n-gga."
Clubhouse has led to heated exchanges on numerous occasions. In January, Royce Da 5'9 got into it with The Source founder Dave Mays and promptly kicked him out of the room. The topic of conversation revolved around the now-deaded "beef" between Snoop Dogg and Eminem, which began to sour after Mays brought up Slim Shady's controversial "Foolish Pride" track, suggesting latent racism.
As others pointed out Eminem's undeniable impact on Hip Hop culture, Mays sounded dismissive, saying, "He can say what he want to say." That's when Royce fired back, "You can say what you want to say but that don't mean it's going to hold no merit. It don't mean you dictate nothing."
As the conversation grew increasingly more intense, Royce had it and said, "Man, you fuck with Benzino! You don't fuck with authenticity. I'ma kick your ass to the crowd. You fuck with cornballs." Once he was out of the room, Nickel Nine added, "Enough of Dave Mays. Fuck out of here, muthafucka. Fuck he talking to, I'll put death on your doorstep. I'm not divided, I'm not one with Dave Mays. Let's get this shit straight. Y'all n-ggas in here acting like this n-gga at the cookout."