Wack 100 Trolls Meek Mill Following 6ix9ine Debacle: 'Single Dropping In The Morning #TheRatAttackedTheCat'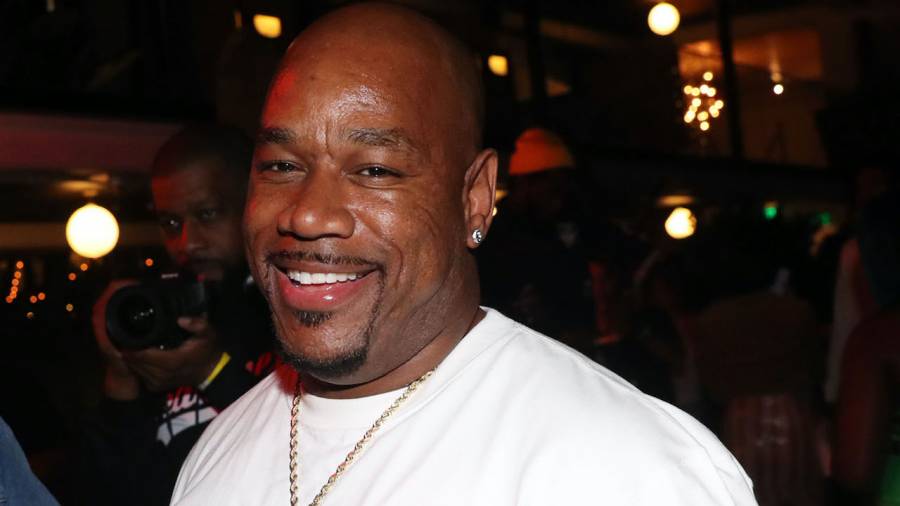 Wack 100 offered his unsolicited opinion on the Meek Mill and 6ix9ine debacle over the weekend — and it looks like he still has more to say.
On Monday night (February 15), The Game's longtime manager shared an Instagram post featuring a video of himself in the booth. He wrote in the caption, "Single dropping in the morning : #TheRatAttackedTheCat produced by #SwissChease video cred @daarealoutlaw."
But considering there's no sound on the video, it's likely Wack is simply toying with Meek who recently announced has a 6ix9ine diss track coming.
View this post on Instagram
The confrontation between Meek and 6ix9ine took place outside of an Atlanta club on Sunday morning (February 14). Meek claims the rainbow-loving rapper ambushed him in a parking lot as he was attempting to get in his car. Surrounded by several large security guards, 6ix9ine screamed at the Dream Chasers founder about police and accused him of being a fake gangster (oh, the irony).
Hours later, Wack jumped on Instagram and slammed Meek for not physically engaging with the controversial rapper, knowing Meek's criminal record is anything but squeaky clean.
"@safaree was chased down right #SelectivePoliticing -I keep it real," he wrote in the caption. "If any man I gotta issue with approached me in a threatening way you will be attacked. Your team against mine if that's the set up. Either way it's suppose to be smoke . #RattsUp1 – Fact YOU GOT PULLED UP ON —— DONT GRAB THE CAMERA BALL YA FIST UP OR GRAB THE PEACE MAKER."
View this post on Instagram
But Meek, who has a contentious history with the veteran music executive, was ready with a rebuttal and told Wack in a since-deleted post, "This is @wack100 talking behind his 'blood homie' back to me when he supposed to be smoke!" he wrote in the caption. "Never believe this old manipulator. He really pussy and will have you crash to protect hisself… It's sad you out here tryna mislead the youngins on the net… You run up on me if you wanna set a example!
"You biting your homie back out to opps while it's on, LOL. You were excited from that Nip situation IDK how they let you rock in LA… I think you a Fed also! Didn't you just get shot off the net? LOL #Wack100Exposed I love going at you fake bullies."
While Wack clearly doesn't agree with Meek's tactics, Benny The Butcher apparently does. In a tweet, the Griselda powerhouse acknowledged Meek can't afford to get in any more legal trouble.
"The snitch rapper tryna get n-ggas caught up," he wrote, "and y'all think it's cool."