Waka Flocka Flame Deactivates Instagram After Scolding T.I. For 'Talking Down' On The Streets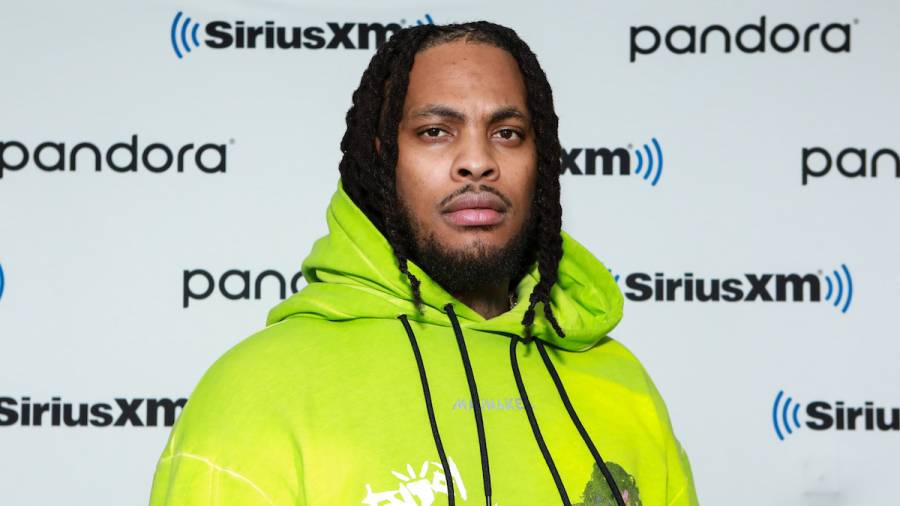 Atlanta, GA – Waka Flocka Flame threw himself in the middle of the T.I. and King Von debacle on Monday (November 9) — but then pulled a Houdini on Instagram. On Tuesday (November 10), fans noticed Waka Flocka deactivated his page, presumably after getting fed up with people's opinions on the matter.
The drama kicked off after Tip shared an Instagram post regarding violence in his hometown of Atlanta, writing in part, "Handle YOUR beefs in YOUR city." Social media quickly assumed the Hustle Gang boss was talking about the Chicago rapper's recent murder, which took place outside of an Atlanta hookah bar.
Waka Flocka, who also calls the ATL home, soon hopped on Instagram Live and essentially accused T.I. of being a hypocrite.
"Aye look, never talk down on people when you once was the person that you talking down on," he said. "I don't give a fuck what the scenario is. Ever. And I'm talking about guys that come from the streets, not ones that say they did. Bruh, I don't care how far I get in life.
"I would never look down on anybody in the streets or anything they ever do in the streets because I understand the laws and lifestyle that come with it and when you understand shit like that, a lot of things you not supposed to talk about. You not. Just sayin'. N-ggas know what they signed up for."
View this post on Instagram

#PressPlay: #WakaFlocka coming through with a message after he liked a post that called out #TI for his earlier message (SWIPE)
50 Cent, who was pulled into the drama by Von's sister, issued a stern warning to Tip following his initial comments.
"A @troubleman31 you gotta chill, you bugging for saying anything," he wrote in an Instagram post. "They got casualties this is real shit, i don't know what you was thinking but re think it now. They are hurting, they love that boy he was a way out. I bet you don't even realize they will kill you for what you just said. what hood you from again? come on now it's quiet time."
But Tip insists he wasn't speaking about anyone in particular — and certainly not Von.
"I don't speak on my allies," he wrote in another IG post. "My last post had nothing to do with King Von. Y'all grossly mistaken, I have no motive or intention to do harm or malice to cats I'm cool wit. My family's heart goes out to them & I've expressed this to people in his life that matter most in this situation. That's all I'm concerned with."
As Tip originally stated, he simply wants people to stop traveling to Atlanta to commit crimes.
"Atlanta is a beautiful city filled with black excellence," he said. "We uplift each other & win together. Stop coming here to kill each other. That shit is played out. Management."
According to 11 Alive News in Atlanta, 2020 has already seen more murders than in 2019 combined. As of October, there have been 116 homicides within city limits compared to 99 last year.
[Shortly after this story was published, Waka Flocka reactivated his account.]