'Watch Me (Whip/Nae Nae)' Rapper Silento Reportedly Arrested — Again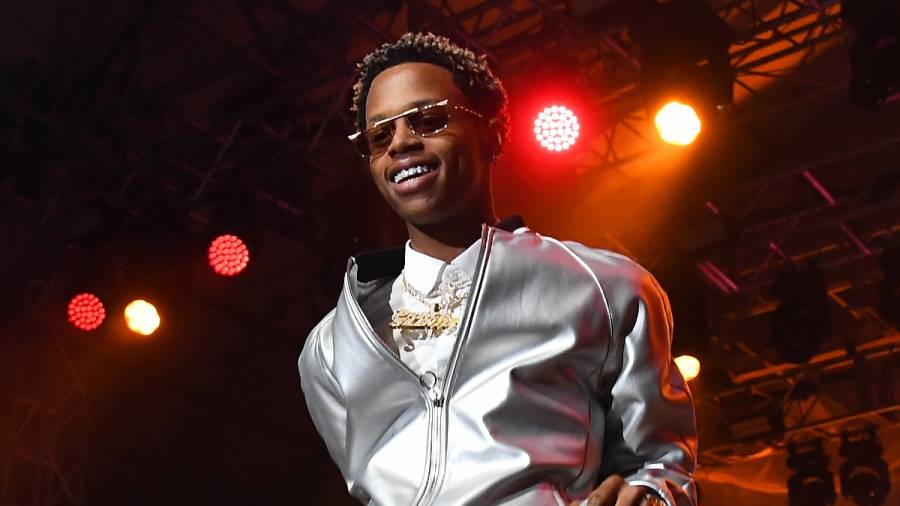 DeKalb County, GA – Silento can't seem to stay out of trouble. TMZ reports the "Watch Me (Whip/Nae Nae)" artist was arrested around 3 a.m. Friday morning (October 23) for reckless driving after DeKalb County, Georgia officers clocked him going 143 miles per hour in a 2020 BMW X3.
Police caught up to the 22-year-old rapper on Interstate 85, a 65 miles per hour zone, and asked him why he was going so fast. At first, he insisted he did "nothing wrong" but then reportedly tried to convince the officer he was simply too famous and forced to speed.
Silento, who'd just left a club where he was promoting his new track "DXB Money," claimed he "had the right" to drive at a high rate of speed, explaining, "If there is like 10 cars following me, I can do 143 because I am not a regular person."
The arrest follows August's bizarre hatchet-wielding incident in which Silento was arrested twice in two days.
Silento (real name Richard Lamar Hawk) was arrested on August 28 for inflicting corporal injury on a spouse or cohabitant after police were called to the 100 block of Macarthur Avenue for a domestic disturbance.
Although he was released later that day, Los Angeles Police Department's Officer Mike Lopez confirmed he was picked up again the following day near Burbank Boulevard in Los Angeles, this time for assault with a deadly weapon.
Now facing two felony counts of assault with a deadly weapon, Silento was expected in court at the Van Nuys Courthouse on September 4 but failed to show up. Consequently, a judge issued a $105,000 bench warrant and he's expected back in court on March 22, 2021.