Watch Pharrell Throw Out First Pitch At Yankees-Mets Subway Series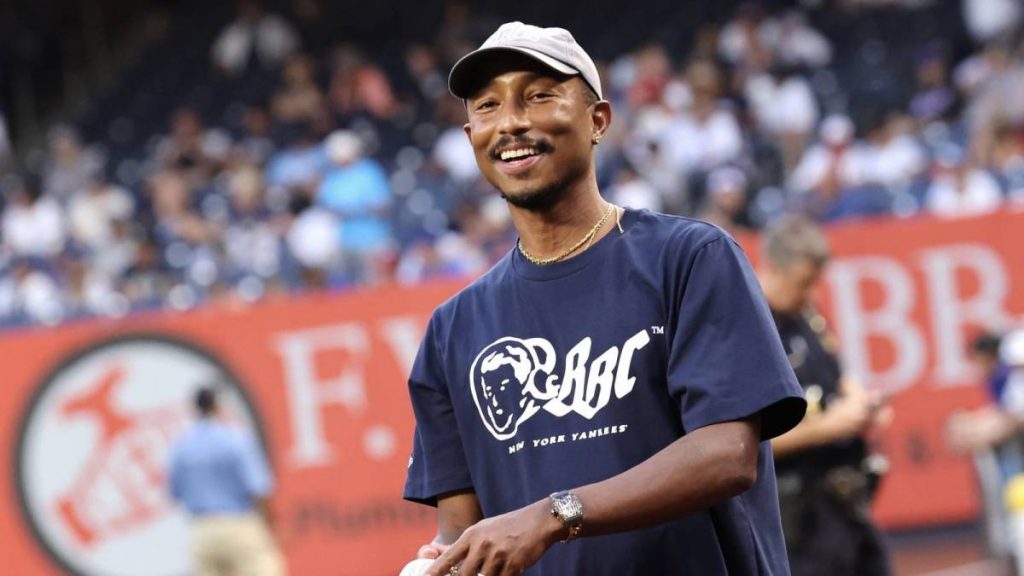 New York, NY – Pharrell stopped by Yankee Stadium in The Bronx, New York, this week to throw out the first pitch in the Subway Series matchup against the Yanks and New York Mets.
The legendary producer shared footage of his eventful day at the stadium on Monday (August 22), showing him taking part in all the pregame festivities. He met with a few players and did some interviews before taking the mound with his son Rocket to throw the first pitch.
Unlike others who have failed miserably at throwing the first pitch, such as 50 Cent and Lil Durk, Pharrell threw the ball with no trouble by actually reaching Yankees pitcher Luis Severino's glove.
Rocket, on the other hand, beamed a pitch that landed square in Yanks catcher Kyle Higashioka's mitt.
View this post on Instagram
The Neptunes member was also celebrating the launch of his new collaboration with the Yankees via his popular Billionaire Boys Club brand, which he also wore at the game alongside his son.
Pharrell briefly spoke to VIBE about the partnership, which is already being sold at the team store at the stadium.
"So, George [Steinbrenner] contacted us and, honestly, the idea between these two cultures coming together came almost two-and-a-half years ago," Pharrell said after throwing the ceremonial first pitch. "To finally have this wild idea come into fruition is — I'm grateful. Almost 20 years. And the idea that we get to do it with not only something that's iconic to New York but the world's biggest and greatest sports franchise in any sport…it's iconic."
He continued: "So there is more we have in store for Billionaire Boys Club, BBC, and the world-famous Yankees. But we have to take it one vision at a time, and then everything else. You'll see."
The Yankees handed the Mets two losses in this week's Subway Series as payback for the pair of L's they received last month in CitiField. The Yanks won 4-2 in both games, powered by Aaron Judge's home run shots in each one.
Pharrell, on the other hand, had his BBC ICECREAM line collaborate with Smino for a Zero Fatigue joint collection last month. The capsule had pieces including a chocolate-drenched t-shirt, hoodie and trucker hat emblazoned with a reimagined take on the skateboarding brand's logo.