Watch The Roots' Questlove Slap Around Some SoundCloud Rappers On 'SNL' Skit Featuring Pete Davidson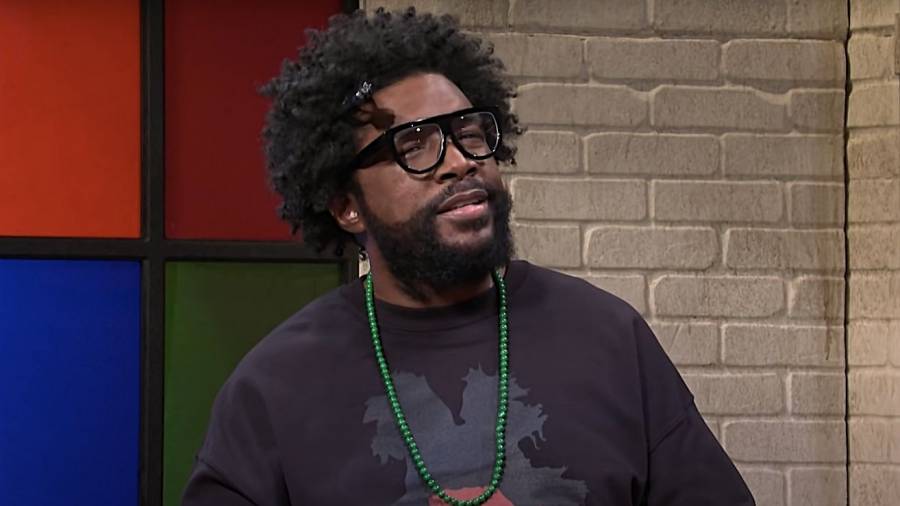 The Roots' Questlove made a special appearance on Saturday's (December 12) episode of Saturday Night Live where he got to slap around a couple of SoundCloud rappers played by Pete Davidson and host Timothée Chalamet.
Davidson and Chalamet teamed up as the face tattoo, dyed hair-having rap duo of Guaplord and $mokecheddathaassgetta, who are behind the fictional hit single "Yeet." They then get schooled by Questlove (who played himself) and Queen Latifah (played by SNL cast member Punkie Johnson) during a "rap roundtable."
During what's supposed to be a very serious discussion about rap's current landscape, the duo overtakes the conversation by screaming about "the ye" and putting their complete lack of understanding about Hip Hop culture boldly on display.
When Guaplord and $mokecheddathaassgetta then attempt to perform a remix of one of their songs, Questlove suddenly leaps from his chair and slaps Davidson's character across the face, shouting. "No! You don't sing like that on a rap record."
Just for good measure, Questlove slaps Chalamet's character too, saying. "Dumbass, pissing me off."
Watch the skit below.