Watch Wu-Tang Clan & Nas' 'N.Y. State Of Mind' Tour Mini-Documentary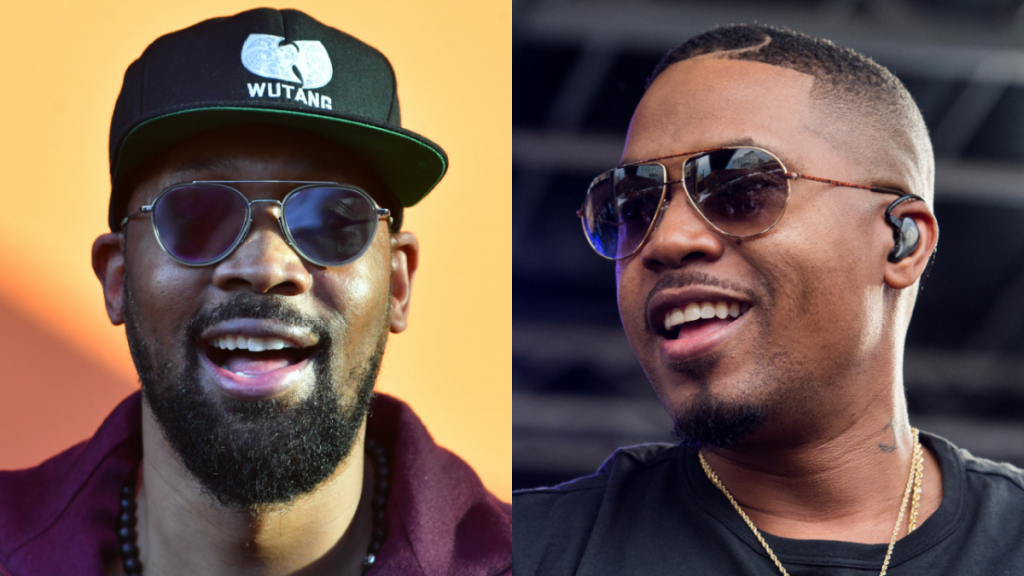 Wu-Tang Clan and Nas have dropped a new mini-documentary taking fans behind the scenes of their N.Y. State of Mind Tour.
The eight-minute film captures members of the Wu explaining the inspiration behind their co-headlining tour and reflecting on their respective paths to the top of the Hip Hop mountain while sharpening their sets.
"Our brother Nas, we saw something in him when he first started," Raekwon says of his "Verbal Intercourse" collaborator. "It was something about him that took us back to our neighborhood. To be able to see that he was as young as he was at that time and really so smart and intelligent and also street at the same time, it only really took us 2.3 seconds to be like, 'He's golden.'
"The way he spoke, the way he put words together, his literature, his language, the way he described things — Nas is a painter. And to be here today to look at him and say, 'Yo, he's one of the top five dead or alive in the game.' Nobody can dispute that."
Busta Rhymes, who serves as a special guest on the tour, also makes an appearance in the film.
"Over 27 years of friendship, brotherhood, camaraderie… and we're just now doing it for the first time is fucking me up," he admits. "The beautiful thing is, divine timing is the best timing. So people are going to get this experience for the first time while we are at our best."
The mini-documentary also contains footage from the opening night of the tour, which kicked off in St. Louis, Missouri on August 30. Since then, Nas, Wu-Tang and Busta have brought their New York state of mind across North America to cities such as Toronto, Atlanta and Houston.
The tour heads west to Phoenix, Arizona on Thursday (September 29) before finishing strong with a run of four shows in California, wrapping up in Los Angeles on October 4.
Method Man was noticeably absent from the tour and blamed it on his busy acting career. "I fucking love Wu-Tang, wish I could have been on that tour with them," he said. "The booking came at a bad time; I was already booked to do a movie."
However, fans in Newark, New Jersey were treated to a surprise on September 13 when Method Man and Redman hit the stage together to perform their classic Blackout! collaboration "Da Rockwilder." Meth also joined the rest of the Wu for "Wu-Tang Clan Ain't Nuthing ta Fuck Wit" and "Method Man."
Public Enemy's Flava Flav popped up during the tour's September 3 stop in Clarkston, Michigan, serving as Nas' hypeman while he performed his 2002 God's Son cut "Made You Look."