Westside Gunn Adds $100K Last Supper Painting To His Collection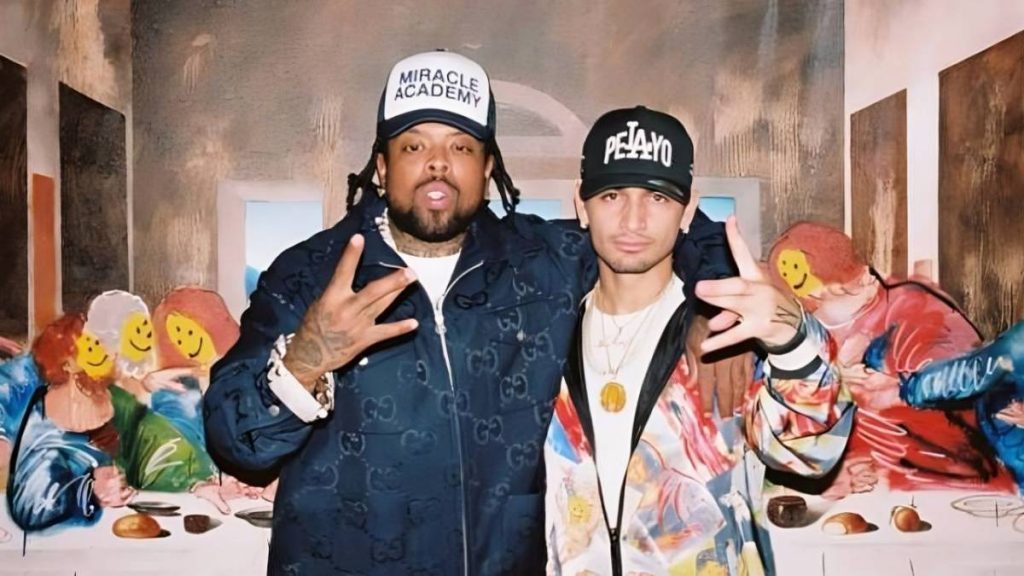 EXCLUSIVE – Plenty of people were in attendance for painter Isaac Pelayo's one-night-only The New Renaissance solo show in LA on September 17 — including Griselda abbot Westside Gunn.
In conversation with DX, Pelayo (who describes Gunn as a mentor) had noted that he originally intended to have the rapper and avid art collector present at the show. However, his schedule ultimately didn't allow it.
But that didn't stop him from making a surprise appearance to purchase the show's centrepiece: a 7-foot x 14-foot rendition of Leonard DiVinci's The Last Supper, adorned with signature smiley faces.
"I had a meeting with West months prior to the opening of the show … I had told him I was doing a [Last Supper] as the centrepiece, and he immediately loved the idea," Pelayo notes. "Knowing him, I already knew he would claim it, which he did.
"So the piece was already sold to him," he adds confidently, noting that the price tag was a whopping $100,000. "He also copped two of the largest sculptures in the exhibit as complimentary pieces."
Photo Credit: Pietro Arredondo (@papi.pietro)
Gunn has been an enormous proponent of Pelayo's success thus far, first connecting with him following a post on HipHopDX in 2017 and later commissioning him to paint the cover for Chris Benoit, commercially released under the name Supreme Blientele.
He has since worked on multiple covers for Griselda and has shown work in all of Gunn's curated art exhibitions. Whether or not this piece becomes an album cover remains to be seen.
Westside Gunn wasn't the only investor to add some Pelayo to their collection last weekend; a series of posts by the painter revealed the bulk of the show's pieces had been purchased.
Past collectors of his work include street art legend Shepard Fairey and Bad Boy Entertainment founder Sean "Diddy" Combs.
"These pearls were stolen" SOLD ?
16 x 20

Oil and aerosol on wood panel
2022

Reinterpretation of
"Girl with a pearl earring"
by Dutch baroque master Johannes Vermeer pic.twitter.com/TgCM8lvSqe

— ISAAC PELAYO (@isaacpelayo1) September 20, 2022
"Italian cashmere bitch" SOLD ?
18 x 24

Oil, oil stick, and aerosol on wood
2022 pic.twitter.com/of3boUG7En

— ISAAC PELAYO (@isaacpelayo1) September 21, 2022
"The Third King" SOLD ?
Head of David

Aerosol on plaster/fiberglass sculpture
2022 pic.twitter.com/9GzSOCOTcA

— ISAAC PELAYO (@isaacpelayo1) September 22, 2022