Westside Gunn Makes His Feelings Clear About Eminem's Tweet Promoting The Alchemist's Album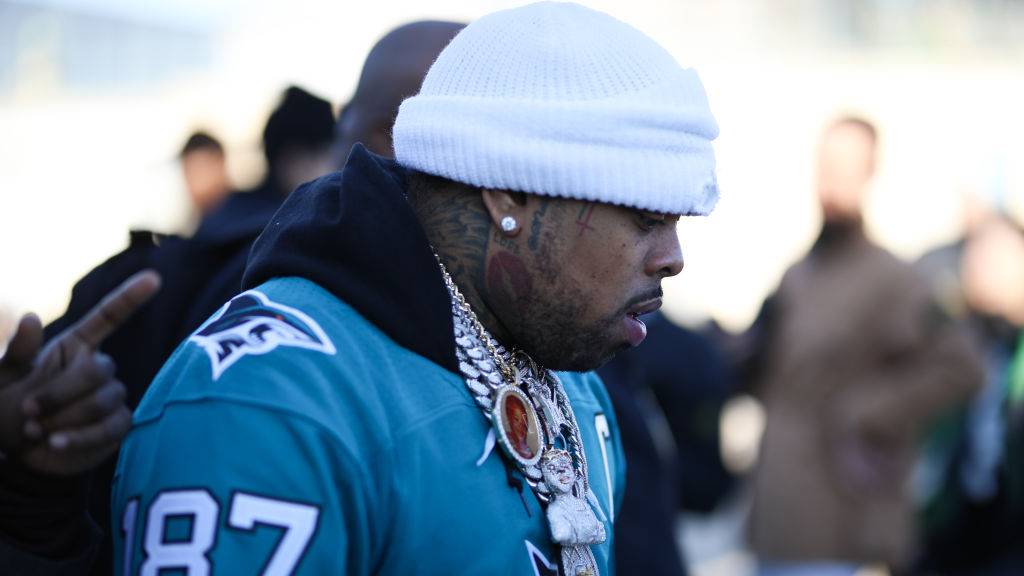 Westside Gunn has been locked into a distribution deal with Eminem's Shady Records imprint since 2017. Still, the Buffalo-bred rap force seems annoyed by the lack of support from his famous label head.
On Sunday (October 25), Slim Shady threw up a tweet encouraging his 22.8 million followers to cop The Alchemist's new album The Food Villain featuring Action Bronson and Big Body Bes. A Griselda fan took notice of the tweet and asked, "No post @westsidegunn's album that's in your own label? Lol wtf." Westside replied with three laughing emojis followed by three "sssh" emojis, making it clear he's wondering the same thing but can't really talk about it.
The album in question is Westside's latest offering Who Made The Sunshine, which arrived on October 2. The album was originally expected to drop on August 28 but was pushed back out of respect for DJ Shay who unexpectedly passed away that month.
Interestingly enough, the project featured production from Alchemist on four tracks alongside Beat Butcha and Daringer, Denzel "Conductor" Williams and Just Blaze. Guest appearances included Griselda crewmates Armani Ceasar, Benny the Butcher, Conway The Machine and Boldy James as well as Slick Rick, A.A. Rashid, Black Thought, Busta Rhymes, ElCamino, Estee Nack, Flee Lord, Jadakiss, Keisha Plum and Smoke DZA.
Westside has voiced his thoughts on Shady Records before. In June, Westside appeared to take a slight jab at the label via Twitter after learning about Griselda's BET Awards nomination in the "Best Group" category, writing, "I wonder do @ShadyRecords know we're nominated for a BET AWARD tonight."
The 38-year-old rapper recently made his case to run Def Jam Recordings, despite claiming he's "actually OVER qualified." The legendary label's president position has remained vacant since Eminem's longtime manager Paul Rosenberg stepped down in February.