'Who Is Nardo Wick' Flashes Potential Starpower In A Bleak Hip Hop World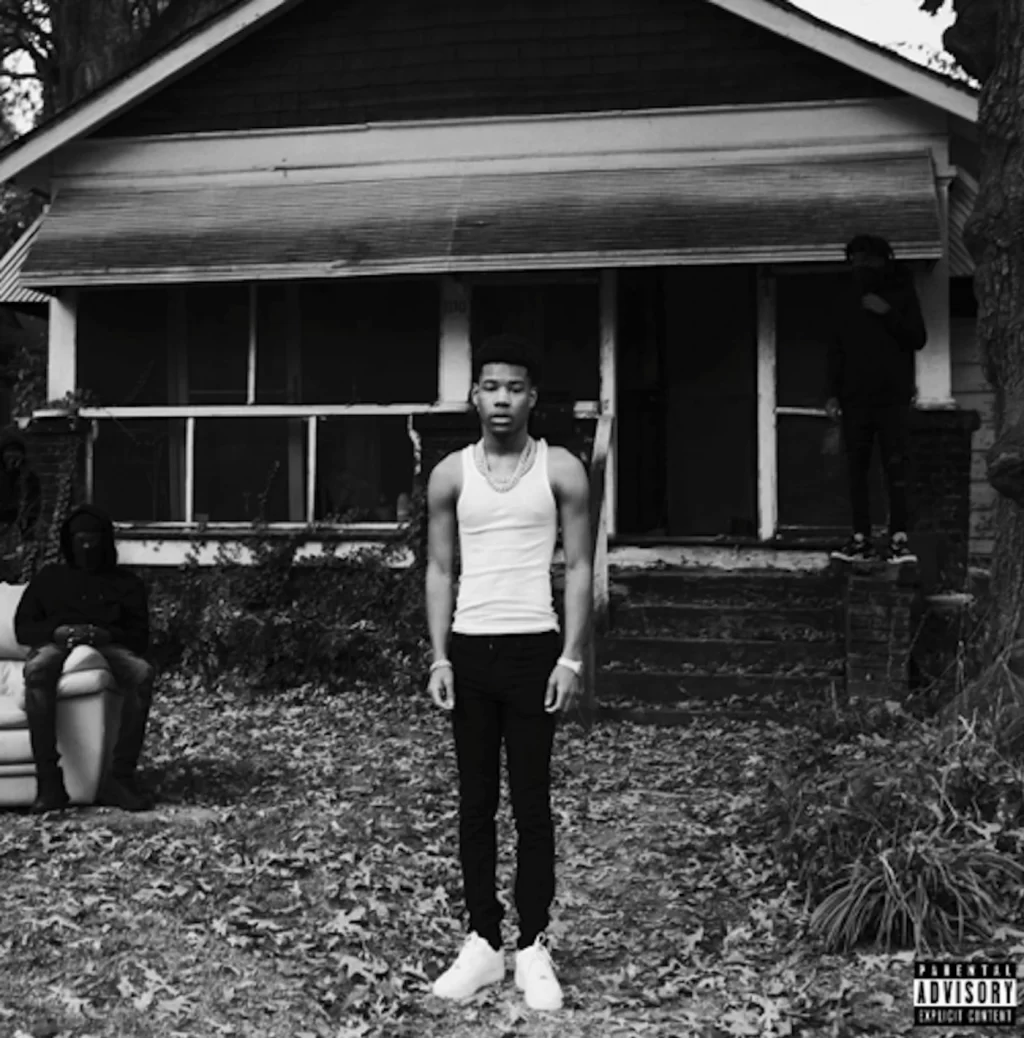 Adding to the list of bizarre and unexpected twists of 2021, the still-blossoming social media platform TikTok became the world's most visited site, vastly outranking YouTube, Facebook and even Google. The app's success can be attributed to its easily-digestible and fast-paced content, a welcome distraction for millions escaping the anxiety of a seemingly everlasting pandemic.
Along with its perpetual stream of dancing, questionable recipes and crypto bros shilling the latest coin, TikTok has undertaken an important role in the music industry; the site acts as the most in-tune barometer for new hit singles. So as "Who Want Smoke??," a scorching track by a previously unheard Jacksonville rapper by the name of Nardo Wick, began to trend on TikTok, it appeared something special was developing.
Of course, there's been no shortage of flash-in-the pan singles which first broke on TikTok. More often than not, these hits came and went, without artists being able to fully capitalize on their newfound position in the spotlight. Popp Hunna has largely faded since "Adderall (Corvette Corvette)," as has SpotemGottem since his multiple renditions of the viral "Beat Box." If TikTok holds the power to uplift a no-name artist to the heights of rap stardom, it can just as easily reverse the course. But Nardo Wick may avoid these pitfalls. With the release of his debut album Who Is Nardo Wick?, the 19-year-old MC has paved his path to becoming a true fixture of the genre.
Brutal, unyielding and somehow shockingly nonchalant, Wick's first full-length project is a proper introduction to one of the most promising voices in Florida Hip Hop, a scene ripe with potential and set to explode in the coming year despite grabbing headlines for violent acts. Like many of his Jacksonville peers, Wick's bars are hazy and off-kilter, running just ahead of the beat on the ballistic intro "Wickman," sparring with Donnie Katana's swirling strings.
But while so many Florida MCs will sway towards Hip Hop's more melodic side, Wick's voice rarely strays from a cool, menacing whisper. Despite sticking to the formula, Wick builds on his sound, taking advantage of the success of "Who Wants Smoke??" without letting it dictate his entire brand.
The first half of Wick's debut is near bulletproof. The haunting keys of "Alright," paired with Wick's unflinching yearning for action are reminiscent to the Halloween sounds of 21 Savage, Offset and Metro Boomin's 2017 collaborative album Without Warning, though Wick's music is more youthful and intrinsically playful.
On the mosh pit-inducing "Chop Chop" and the unapologetic terror of "Blam Boom" Wick is sinister but nimble, jumping between the beats' pockets, subtly altering his flow to find new rhythms and patterns.
Wick chose not to dilute his vision by bloating Who Is Nardo Wick? with features. Only a select few make the final cut, including Future and Lil Baby on "Me or Sum," one of the album's more underwhelming cuts. While Future gets off a few Twitter-ready quotables ("All bad bitches eat seafood"), but ruins his momentum with an awkward auto-tuned verse ender. Lil Baby rarely misses on features, but even he can't match Wick's rabid energy. G Herbo and 21 Savage are fantastic on the "Who Wants Smoke??" remix, but it's Lakeyah with the best guest verse on bouncing club banger "Baby Wyd?"
"Grip my ass like the Glock .40/ While I ride the dick like the beat, n-gga/ No BBL but my waist snatched/ Petite bitch, yeah, I'm real bad."
In the current streaming era, so many projects suffer from a back-loaded album designed to boost numbers and make noise on Billboard Charts. Who Is Nardo Wick? could have done without referential tracks such as "Bad Boy" and "Rich Maniac," which grow tired as Wick's subject matter becomes one note. But those songs fall into the background when surrounded by the likes of the BIG30-assisted "Poppin Out" and "Wicked Witch," soaring highs that distract from the lows.
As the Jacksonville rap scene looks to get on the radar in 2022, Nardo Wick is primed to lead the charge with his low-timbre drawl and trained trigger finger. In a year surmised by temporal singles by artists who burn bright but fade fast, Who Is Nardo Wick? is a quality offering from one of Hip Hop's rising stars.
Repeat Me:
Fan Feedback:
I mean….. should I be worried about my son likes Who Want Smoke by Nardo Wick??? pic.twitter.com/lneuyboqu1

— Toy Kitchen Gourmet Chef ??‍? (@Hen_E_Huncho) December 14, 2021
Nardo Wick album got me ready to spin the block b4 work lol

— #Thirteen03 (@Hulio___) December 17, 2021
Aye Nardo Wick got the toughest project out rn. This nigga made the most evil album of the decade and y'all thought Sheisty was a Demon… ?

— Vicc Canon (@WavyAssVicc_) December 17, 2021