'Whoopty' Rapper CJ Inks New Record Deal With Warner Records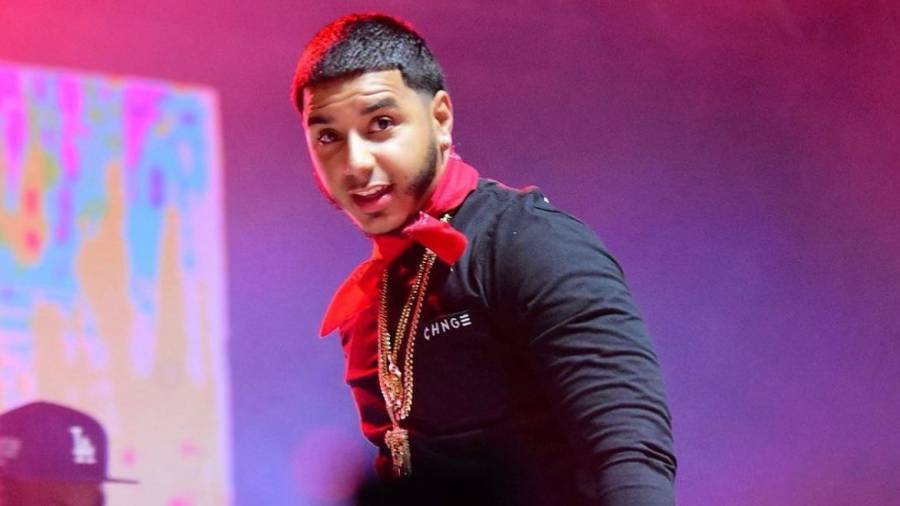 Staten Island rapper CJ is eating off the success of his breakout single "Whoopty." He's gotten co-signs from Cardi B, French Montana, 50 Cent and Busta Rhymes and the New York drill record continues to rise up the Billboard Hot 100 chart peaking at No. 25.
Now, the young rapper has even more reason to celebrate as he announced he signed a new deal with Warner Records in an interview with Billboard released on Wednesday (January 13).
"I just felt blessed at the moment, you know?" CJ told Billboard about the new major label deal. "It was just the start of a new chapter. It comes with a lot of work, but I was ready for it. It was a blessed feeling."
CJ went on to say, "We definitely sat down with a few other labels. A lot of labels were at the door knocking. I just feel like Warner had the best situation for me. It made perfect sense."
View this post on Instagram
Aaron Bay-Schuck, Warner's co-chairman and CEO, is more than happy with the signing of the buzzing rapper.
"We first reached out to CJ after hearing 'Whoopty,' which we loved instantly, but more importantly, upon meeting him, his star power was obvious, as was his ambition to be an artist at the highest level," he said.
Schuck continued, "He shared amazing, unreleased music that showed us this would be more than just a song and expressed a desire to be the next to put Staten Island on his back and bring the popular subgenre of drill music to the mainstream. His energy was infectious, and he had already surrounded himself with a top-notch management team in James Cruz. For us, it was a no-brainer."
View this post on Instagram
CJ also told Billboard that French Montana will be executive producing his first Warner Records EP slated to arrive very soon. Many thought CJ had signed a deal with French after the Coke Boys leader gifted the young rapper with an iced-out chain but that wasn't the case. The Staten Island rapper told HipHopDX the relationship he has with French is a family thing.
While fans wait for his Warner debut, "Whoopty" continues to pull in streams left and right and people are wondering when the official remix is coming. During his conversation with HipHopDX, the "Whoopty" rapper explained what plans he has in store for the remix and hoping that Cardi can get on the track with him.
"Cardi B gave me that super co-sign, and that was huge. I've been reading the comments and everything about hearing her on the remix," CJ told HipHopDX. "If, in God's grace, you know what I'm saying, hopefully, some stuff comes through. But if not, then somebody that's super relevant and doing their thing in the game that will make it even bigger than what it is."