'Whoopty' Rapper CJ Strikes With Follow-Up 'BOP' Single After Signing Major Label Deal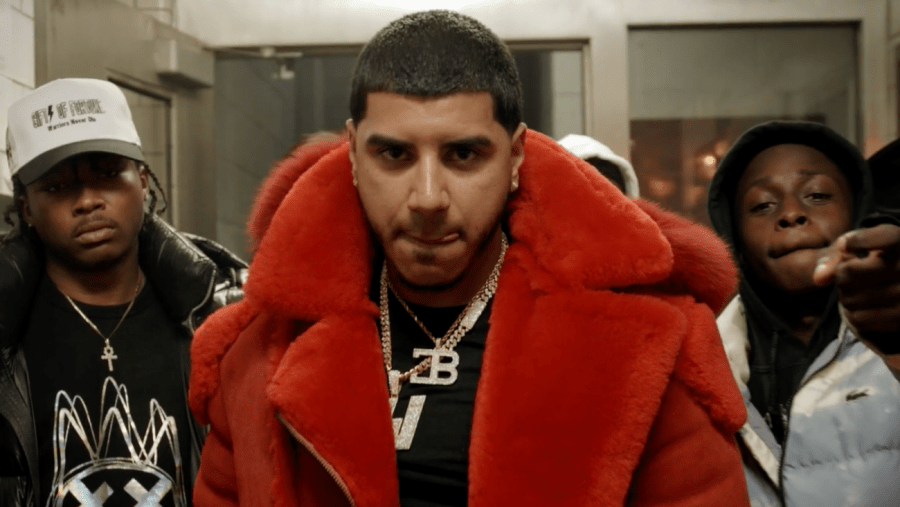 Buzzing New York rapper CJ is keeping up the momentum with new music following his breakthrough single "Whoopty."
Late Monday night (January 25), the Staten Island native dropped his new song "BOP," which continues the signature drill sound of his previous release. The lyrics don't shy away from the success of "Whoopty" either, with references to the hit and his current rap buzz.
"I think they feelin' my bop now, we on top now," he raps on the hook. "I'm on the strip with the top down, with your bitch, she give me top now/I gotta stick to this guap now, you get shot down/Hottest n-gga in the spot now, I cannot stop now."
Directed by Alex and Tristan Demic, the music video finds CJ hanging out of a car window in Manhattan and kicking it with his crew in a parking lot — equipped with a red Ferrari to match his jacket.
With over 140 million YouTube views and 200 million Spotify streams to date, "Whoopty" is riding high at No. 19 on Billboard's Hot 100 chart and No. 7 on the Hot R&B/Hip-Hop Songs chart. The single is also charting well across the world, with the track currently sitting at No. 4 in the UK Singles Chart after peaking at No. 3.
The Pxcoyo-produced song was originally self-released but later re-released by Warner Records after CJ inked a deal with the label.
"I just felt blessed at the moment, you know?" he said about signing a record deal. "It was just the start of a new chapter. It comes with a lot of work, but I was ready for it. It was a blessed feeling. We definitely sat down with a few other labels. A lot of labels were at the door knocking. I just feel like Warner had the best situation for me. It made perfect sense."
CJ has also received co-signs from industry giants such as 50 Cent, Cardi B and Busta Rhymes, as well as French Montana who's executive producing his upcoming EP.
Watch the "BOP" video above.
View this post on Instagram