Why Rap Stars Like A$AP Ferg & Cordae Don't Need Crews Anymore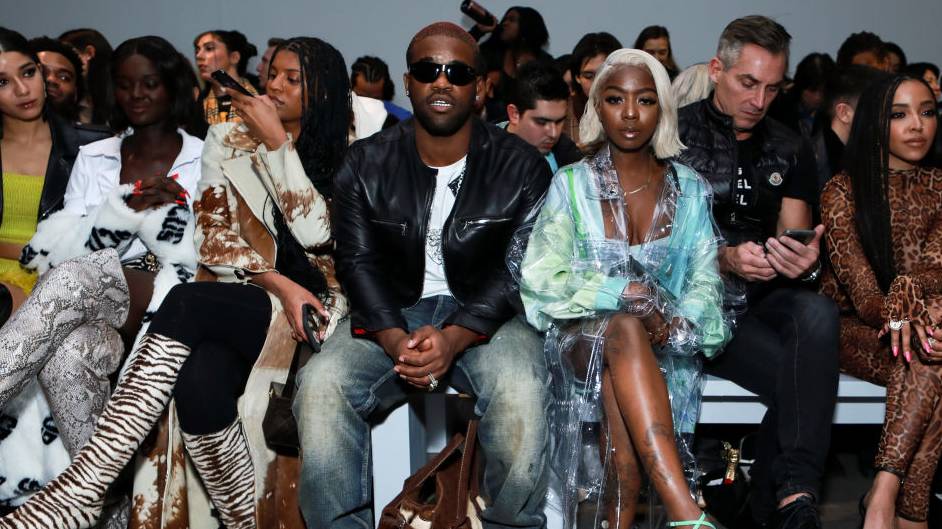 Editorial – In theory, rap crews should work. Usually, it's a collection of creative people, each with different strengths and weaknesses, who come together to build something bigger than they could alone. These creatives often come from backgrounds with fewer resources, making it vital to combine their powers. Ideally, this should make them more powerful than they would be as individuals.
Strength in numbers is still a thing, right?
While there are success stories—usually coming from regional rap scenes such as Buffalo's Griselda—the long-term success of rap collectives in the new millennium has been rare. From GOOD Music's continued mismanagement leading to talented rappers being underutilized and forgotten to the implosion of Cash Money Records due to Birdman's alleged pocketing of the roster's earnings, rap collectives and imprints don't hold the reputation they once had.
So, when Cordae left the now-disbanded YBN crew, and A$AP Ferg was reportedly "kicked out" of the A$AP Mob, the news was consumed mostly as a trending topic Hip Hop Twitter could gawk at for about a day, then discard. Because the relevance of a rap collective is only as strong as its brand. And the brands of YBN and A$AP just don't have the buzz they once possessed, despite the former once being hailed as a clique on the rise, and the latter regarded as one of the leaders in New York rap's mainstream renaissance in the early 2010s.
The birth of YBN came in 2014 after Nick Simmons — b.k.a. YBN Nahmir — met YBN Almighty Jay while playing Grand Theft Auto V online. The original crew was supposed to be a gaming clan who streamed on Twitch and made YouTube videos. But after Nahmir and Jay started freestyling in their Xbox Live parties, the two decided to move away from Call Of Duty and GTA and try to make it in the game that would get them paid: the rap game.
Enter Cordae Amari Dunston, a guy Nahmir and YBN Glizzy met online, though he wasn't much of a gamer. Instead, Cordae was a budding rapper who had sharpened his skills much longer than the streamers turned aspiring MCs did. And at the time, it made sense. The YBN collective had some buzz, the most coming from Nahmir, who was blowing up on SoundCloud with "No Hook," and his soon to be Top 40 hit "Rubbin Off The Paint." But once Cordae started to get some attention: it became clear Nahmir was the JC Chasez and Cordae, the Justin Timberlake of their Hip Hop boy band.
Cordae showcased his range with tracks like "Old Niggas" and "Kung Fu," while Nahmir relied on the sound and style that enabled his fashion fans. Still, there was some hype for the collaborative YBN mixtape, which received solid reviews but again showed the drastic disparity in each member's talent. Cordae then released his Grammy-nominated debut album The Lost Boy, showcasing his versatility and improved penmanship. As Nahmir's stock continued to plummet and Jay's career struggled to gain traction, Cordae ascended, proving he was, at this point, bigger than the YBN collective and if anything, association with them was holding him back.
Embed from Getty Images
In an interview with TIDAL's Elliott Wilson, Cordae said while Jay and Nahmir are still his brothers, they just had different visions about their careers. It's a nice way of saying he has a brighter future than them. But A$AP Ferg's situation is a little more complex. First, he may not be out of the A$AP Mob after all. Despite founding member A$AP Illz taking to Instagram to proclaim Ferg was no longer riding with the Mob, a sentiment fellow founding member A$AP Bari confirmed, A$AP Nast cooled the speculation by posting on Twitter that it was just a minor dispute between family and Ferg would always be A$AP. While Ferg likely maintains strong ties with some of the remaining crew, if we're speaking purely from a branding perspective, as a rapper, what does Ferg get out of his affiliation with A$AP at this point?
At first, it made a lot of sense. In the early 2010s, the Mob was one of the premier rap collectives in the same vein as South Florida's Raider Klan and California's Odd Future as DatPiff kings. Led by A$AP Bari, A$AP Illz and A$AP Yams, the group broke out when A$AP Rocky joined the crew and released his debut mixtape Live. Love. A$AP, overseen and crafted by Yams. Yams' importance can't be understated. As Bari candidly admitted to Complex in a 2012 interview, "Yams is the reason why Rocky is at where he's at right now. If it wasn't for Yams, Rocky wouldn't never be anywhere in the industry."
But Yams didn't get to continue steering the ship, tragically dying of an accidental drug overdose in his and A$AP Lou's Williamsburg apartment on January 18th, 2015. And since then—the Mob hasn't been the same. Yams was the mad scientist and industry vet who fostered the Mob's greatness, helping Rocky become a New York rapper who could challenge the conventional regional sound and fuse genres, while still proving his flow could compete with the best of them. Without Yams, Rocky had no one to rein him in, hence the results of the polarizing Testing. Yams likely would have also helped elevate the careers of A$AP Ant (who left the collective in 2019) and A$AP Twelvvy, who have both struggled to carve out a standalone name outside of the once illustrious A$AP affiliation.
Embed from Getty Images
The one rapper whose career didn't suffer from Yams' death was Ferg. He continued to put out well-received albums like 2016's Always Strive And Prosper, and the 2017 mixtape Still Striving, notching a gold single off the former with the Future-assisted "New Level" and a Top 40 hit on the latter with "Plain Jane." Even in the apocalyptic dumpster fire that is 2020, Ferg has continued his output delivering compelling features on songs with IDK and Nas, and the collaborative single "No Ceilings" with Lil Wayne and Jay Gwuapo.
Besides Rocky, a lifelong friend who was the one who recruited Ferg into the Mob in the first place, Ferg hasn't featured with another member since 2017's Cozy Tapes Vol. 2. If Ferg's not out of the Mob, it's clear he's at least distanced himself from them. And while waning relevance likely plays some part in that, along with the desire to grow creatively, A$AP Bari's sexual assault conviction may also have something to do with the disconnect.
Talking to The Breakfast Club in 2017, Ferg made it clear he didn't condone Bari's actions and admitted he didn't like being associated with Bari. When someone does something as reprehensible as Bari, it's easy to understand why you wouldn't want anything to do with a person who conducts themselves in a detestable manner regardless of history or personal connection. And while for now, A$AP Nast is saying Ferg is still a part of the collective, with all the turmoil and diminishing relevance of their brand in music, one must ask why Ferg would even want to stay.
While the Mob maintains fashion and culture influence, if they're going to remain relevant in the rap game: they need Ferg more than Ferg needs them.
After promising to illuminate the situation on his new single "Big A$AP," an amendment to his recently released Floor Seats II album, the only mention of the Mob controversy was a line asking how they can kick him out when he's the leader…which isn't true. He's the second most relevant musically, but not the leader. Either way, the single pretty much didn't tell us anything new.
The one thing tying him to the Mob is his bond with Rocky, but the rap game is a business, and friendship only goes so far. And if you think sticking with a collective to maintain ties with a superstar rapper that you consider a friend is a fruitful path to success — ask D12 how it went when they asked Eminem for help with their careers. Even in the cases where the relationship has benefited most of the collective, such as with Odd Future, the group's brand (while popular) ended up limiting and typecasting the artists affiliated, proven by Tyler, The Creator, Earl Sweatshirt and Frank Ocean going on to make much more interesting music than they ever did together.
Loyalty is important, but in the rap business, you have to do what's best for you and your career. Cordae has already made that choice; maybe Ferg will too.
Embed from Getty Images