Will Smith Addresses Viral Sad Meme Following Jada Pinkett & August Alsina 'Entanglement' Fiasco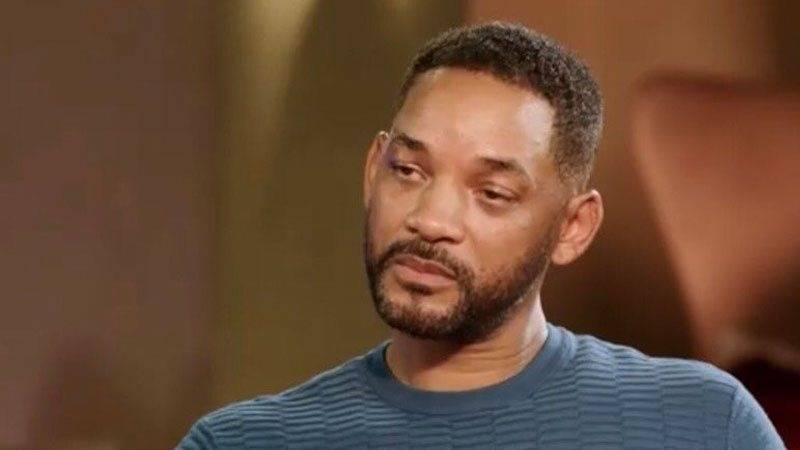 Will Smith and Jada Pinkett were internet fodder for weeks after August Alsina revealed in June he'd had an affair with the Fresh Prince's wife. Although reps for the Hollywood couple initially shot down the rumors, Pinkett ultimately copped to the relationship in an episode of her Red Table Talk show in July.
Smith, who appeared on the episode alongside his wife, became a viral meme for seemingly appearing sad during their conversation — much like Michael Jordan did when he cried on camera while giving an emotional speech at his Basketball Hall of Fame induction.
Just call him smith because he lost the will pic.twitter.com/qlBdXrL6yS

— Dawuud M🎬➐ (@Dawuud_M_YT) July 11, 2020
Now, Smith has finally addressed those memes while accepting the Robin Williams Legacy of Laughter Award from his home. As far as his sullen look during the "entanglements" conversation — he blames caffeine.
"I'm not sad a lot," he says in the clip. "I think because I drink so much coffee, I get dehydrated and it makes my eyes water. People think I'm crying all the time. I'm not crying. It works out. It was midnight because we were trying to go to the airport in the morning and it was dark. I said reshoot it, but it played out and everybody was like, 'Poor Will.' They love themselves some Will."
Alsina made the bombshell confession while speaking to The Breakfast Club personality Angela Yee. When asked about his 2019 song "Nunya" — where he confirmed the relationship — he said he was finally ready to discuss the situation and silence the rumors once and for all.
"I don't think it's ever important for people to know what I do, who I sleep with, who I date, right?" he said. "But in this instance, it's very different because as I said there's so many people that are side-eying me, looking at me questionable about it. I've lost money, friendships, relationships behind it and I think it's because people don't necessarily know the truth."
After the story blew up, Smith and Pinkett eventually explained they were separated at the time of the affair but ultimately reconnected and moved on from that period of their lives.
But, Alsina definitely capitalized on the moment. Shortly after Smith and Pinkett spoke about the relationship, he snagged Rick Ross for an aptly titled song called "Entanglements" in which he sings, "Entanglements, is when you tangled in them sheets/Entanglements, is when you're tangled up with me/Entanglements (The number one's here, it's the Biggest), is when you're gettin' in too deep."
Watch the video below.