Willow Smith Breaks Her Silence On Will Smith Oscars Slap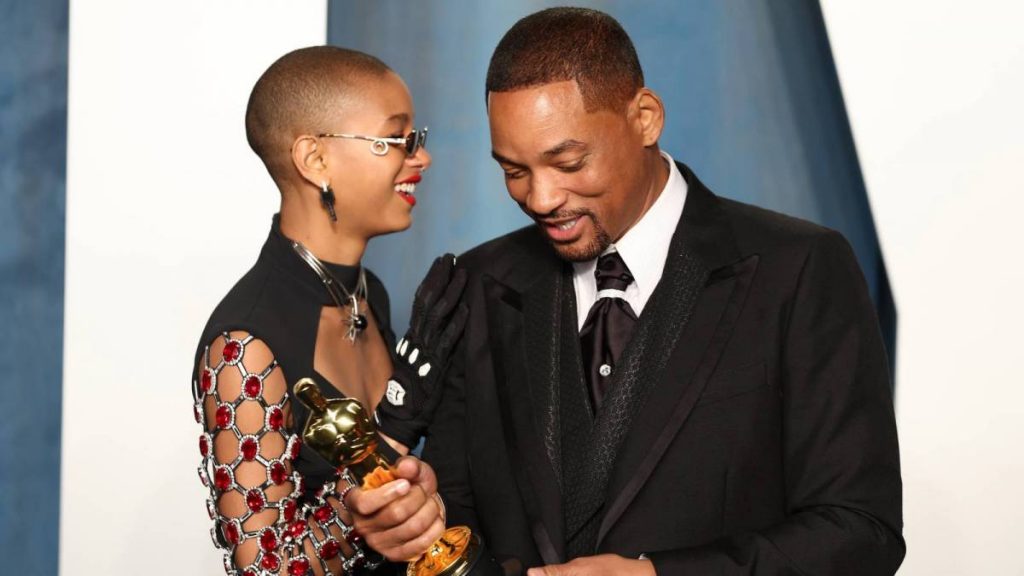 Willow Smith has spoken out for the first time about her father Will Smith slapping comedian Chris Rock at the 94th Academy Awards back in March.
In an interview with Billboard about her upcoming new album Coping Mechanism, Willow touched upon the Oscars scandal, explaining that her family are human and they make mistakes just like everyone else.
"I see my whole family as being human, and I love and accept them for all their humanness," she told the publication. "Because of the position that we're in, our humanness sometimes isn't accepted, and we're expected to act in a way that isn't conducive to a healthy human life and isn't conducive to being honest."
Willow went on to add that the firestorm which followed her father's actions didn't derail her creativity or "rock me as much as my own internal demons."
The "Maybe It's My Fault" singer's comments come a little over a week after Will Smith took to social media to share a five-minute apology to Chris Rock and Rock's family.
In a video titled "It's been a minute…," Smith took full accountability for what transpired on the night of March 28 while admitting there's work that needs to be done to fix the mess he made.
The rapper/actor explained he's been "thinking" and doing "personal work," leading to him wanting to answer all the burning questions regarding that torrid night. First, he explained the reason he didn't apologize to Chris Rock during his Oscars acceptance speech was due to him being "fogged out."
He also revealed he reached out to Rock after the Oscars, but the response he heard back was that he was "not ready to talk" to him. Smith said that he will reach out when that time comes before apologizing to Rock, telling him, "I'm here whenever you're ready to talk."
Tyrese was among those who applauded Smith for his apology, not only acknowledging Smith speaking with "all heart" but how Smith was in an "emotional prison" due to how much he cares for people.
"After 3 months [ as so much other STUFF has happened in the world ] he's been paused and put in mental, emotional and traumatic prison ] because when you actually CARE for people and how you effect them from your WORDS and CHOICES you lose a LOT of sleep over those very mistakes," the Transformers actor wrote.
"Will Smith if you see this message big bro the real ones out here love you and have never ever stopped loving you because we know you are HUMAN."
Tyrese continued: "You def broke the internet…. But if Suge Knight had slapped someone at the Oscar's it would have been in the blogs for 3 days and been over. "You're my forever and ever hero and I thank you for growing up in REAL TIME and showing us what it's like to be the BIGGEST MOVIE STAR in the WORLD and then showing us ALL that's you're HUMAN and make mistakes too."
Meanwhile, Rock has finally begun opening up about the slap on stage. During a recent performance in Holmdel, New Jersey, the 57-year-old actor and comedian let it be known: the slap hurt but he wasn't a victim.
"Anyone who says words hurt has never been punched in the face," Rock said per Us Weekly. "I'm not a victim. Yeah, that shit hurt, muthafucka. But I shook that shit off and went to work the next day. I don't go to the hospital for a paper cut."