Wiz Khalifa Reunites With 'Kush & OJ' Producers Cardo & Sledgren For 'Wiz Got Wings' Album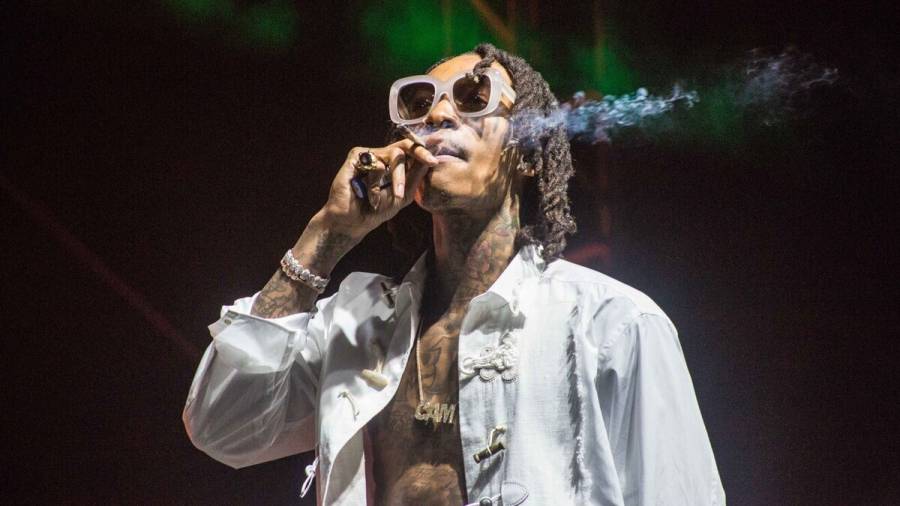 Wiz Khalifa's breakout mixtape Kush & Orange Juice dropped in 2010, and the project put him on a path to becoming a superstar. The Taylor Gang leader linked up with Cardo Got Wings and Sledgren for the beloved 20-track tape, and he's looking to recreate that magic once more with the production duo.
On Friday (December 10), Wiz Khalifa partnered up with Cardo Got Wings and Sledgren for another trip to the studio with a surprise album titled Wiz Got Wings. The 14-track project has Wiz tapping in with Currensy, Chevy Woods, Fedd the God, Young Deji, and Larry June on an assortment of booming production from Cardo and Sledgren.
"I just dropped a brand new album titled Wiz Got Wings produced by
@Sledgren and @CardoGotWings Roll up and STREAM NOW!!!," Wiz wrote on his social media pages. "U guys are gonna enjoy this one."
View this post on Instagram
During a recent interview with Billboard, Wiz Khalifa spoke about Kush & Orange Juice's influence on Wiz Got Wings.
"I had done close to 10 mixtapes before I actually came out with Kush & Orange Juice. But I think that was just paving the way for people to see what my actual potential was," Wiz said. "And by the time Kush & Orange Juice came, I really found my lane, I found my style. It was just more like a feeling that caught everybody off-guard. Now that they know it, we made something that you can return that feeling to."
The surprise album comes days after Wiz and Juicy J unleashed "Pop That Trunk" following the Verzuz battle between Three 6 Mafia and Bone Thugs-N-Harmony. On top of releasing Wiz Got Wings, the Pittsburgh, Pennsylvania native will be releasing a collaborative album with Juicy J titled Stoners Night in 2022. Wiz told Billboard Project Pat and more will be on the project.