Woman Named Tupac Shakur Arrested For Beating Man With Baseball Bat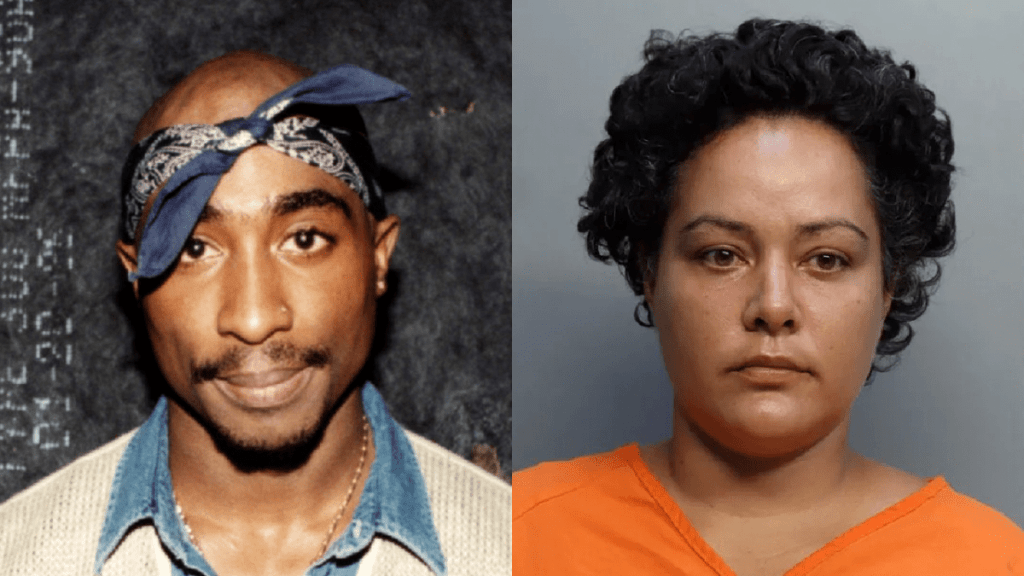 Hialeah, FL – A Florida woman legally named Tupac Amaru Shakur has been arrested after allegedly beating an elderly man with a baseball bat.
According to the New York Post, the 34-year-old woman was charged with aggravated battery in Miami-Dade County on Wednesday (September 7) — exactly 26 years to the day since the late rap legend was shot in Las Vegas, leading to his untimely death almost a week later.
Shakur is accused of hitting the man, who is at least 65 years old, several times with a baseball bat while he was sat on a bench outside of Hialeah Hospital on the morning of Tuesday (September 6).
The victim managed to wrestle the bat away before running into the hospital, but not without suffering injuries to his face, upper lip, right arm, right hand and right leg. Shakur followed him inside and claimed that she was the one who was being attacked.
The victim claimed to have recognized Shakur as a homeless person from the area who has been involved in several previous incidents at the hospital. Police eventually tracked her down and booked her into the Turner Guilford Knight Correctional Center.
Shakur told police she was "investigating (an) incident that occurred at the library downtown." It's unclear whether she was born Tupac Amaru Shakur or she legally changed her name in homage to the All Eyez On Me rapper.
As for the other 2Pac, Outlawz rapper Napoleon believes he'd still be alive had he signed with J. Prince and Rap-A-Lot Records instead of Suge Knight and Death Row.
"To be honest, I think if Pac was signed with J. Prince, that wouldn't have happened," he said in a recent interview with The Art of Dialogue. "'Pac wouldn't have run off. Me knowing the mentality of J. Prince, me being around J. Prince, I don't think he would allow 'Pac to just run off and take off on somebody."
He added: "If 'Pac was hypothetically on Rap-A-Lot, he would have been moving differently. Suge had straight killers around him. These were wild gang members. Suge had him there for protection. The way J. Prince rolled, the way we saw that he has street dudes for protection, but he was trying to better their lives."