YBN Nahmir Says Cordae Talked To Him Before Dropping YBN From Rap Name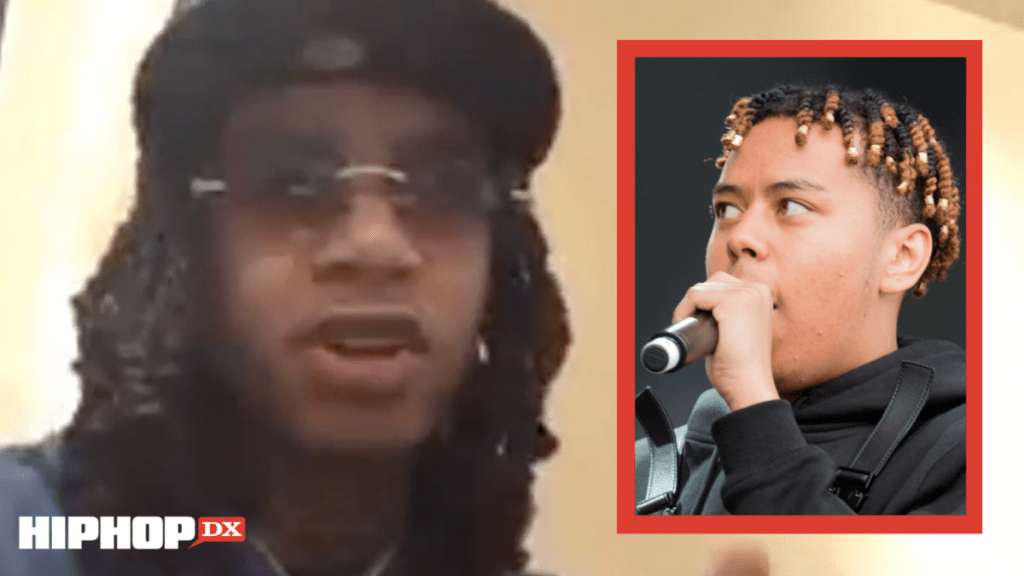 A lot has changed since the collective project YBN: The Mixtape dropped in 2018 — celebrating the swift rise of rappers YBN Nahmir, YBN Almighty Jay and Cordae.
The biggest difference, of course, is the symbolic departure of Grammy-nominated rapper Cordae from the YBN crew following his stage name change last year. Though Cordae's move was somewhat of a surprise to fans of the Young Boss Nigga movement, in an interview with HipHopDX, Nahmir revealed he spoke with The Lost Boy rapper multiple times before he dropped YBN from his rap name.
"I mean, we chopped it up a couple of times about it, but it was never supposed to be like, 'all right, we going to make this happen.'" Nahmir said. "But I get it though, because at the end of the day he felt like that was the right choice to make."
Nahmir also said that around the time he began speaking with Cordae about his name change, a rift had materialized within the crew and communication had halted to a standstill due to disputes related to their respective labels and management.
"He hit me, he was like, 'bro, I just want to do my own shit,'" Nahmir began. "I was like, 'all right, for sure.' Then we normally talks, how we usually do, change his name. I was like, all right. It was just whatever. Like it was already to the point to where we wasn't talking. Nobody was really talking at that point because label shit, management, older, it's so much stuff that a old nigga could feed to kids' and its to make everybody feel a certain type of way too. So you understand, like we was little at the time, we'd grown as fuck now and everybody got a different mindset. But back then it was like, all right, let's listen to these old niggas because they got it right. They already got their set up and in order. It's just like, everybody just want their own ways. That's really it."
Indications of the dismantling of the YBN gang were fairly abrupt and first arrived in the form of subtweets from Nahmir last August, who expressed his frustrations with Jay and Cordae and vowed to continue building the group's legacy on his own. Cordae seemingly exacerbated the magnitude of the events by officially dropping the YBN acronym out of all of his social media profiles days after Nahmir's initial tweets.
They left this YBN shit in the gutter. Remember that. I'll turn it up myself. #ybnNAHMIR

— YBN NAHMIR (@YBNNahmir) August 7, 2020
wait what 😮?

— mar (@yunglamar300) August 7, 2020
Almost a month later, during an interview with TIDAL's Elliott Wilson, Cordae explained his thoughts motivating the departure from the YBN clique and said that no matter what, Nahmir and Jay would always remain close friends.
"Nahmir and Jay, those always gonna be my brothers, in real life," he said. "Like, I think the world of them cats. Sometimes as friends, you grow apart and you have different visions for what you wanna do and that's OK, there's no love lost. Like I said, I think the world of them niggas. I love my nigga Jay to death and yeah, that's just that really."
Nahmir also echoed the same sentiments, detailing that he and the gang still stay in touch these days, even though music is no longer apart of their relationships.
"We still talk," he said. "It just not on no music shit, like everybody doing their own shit on some music shit. Jay still YBN, I already know, Jay one of the most thorough niggas, he going to stay in this shit. Like I'm already knowing, he will never take that shit out of his name. But at the end of the day, I understand people change. So it is what it is."
Watch the full interview clip above.