YFN Lucci's Alleged Role In Felony Murder Case Revealed As Bond Is Denied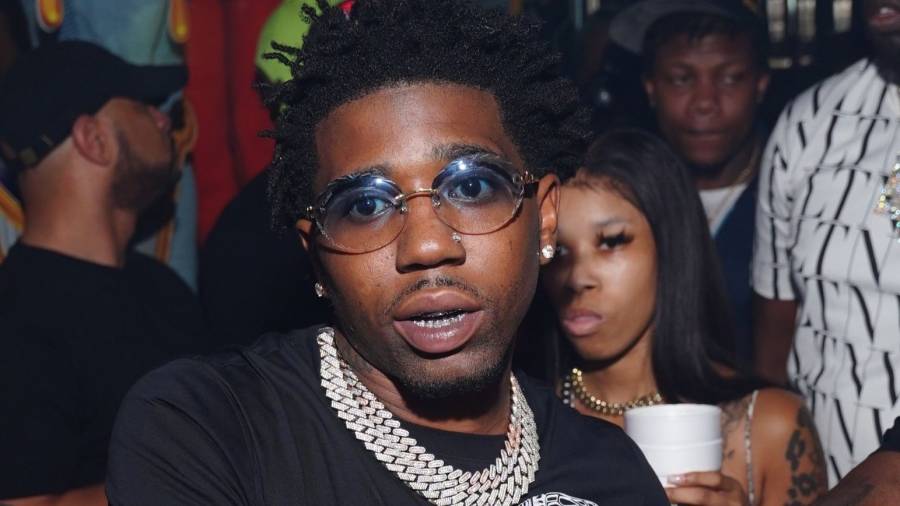 Atlanta, GA – YFN Lucci appeared virtually at his first-appearance hearing in Fulton County Magistrate Court on Thursday (January 14). The 29-year-old rapper, born Rayshawn Bennett, was taken into custody earlier this week on multiple charges for his alleged role in the murder of 28-year-old James Adams.
According to the arrest warrant obtained by the Atlanta Journal Constitution, Lucci was allegedly behind the wheel of the vehicle used in the drive-by that claimed one of his passengers' life.
On the night of December 10, 2020, Lucci and "three other criminal street gang members" reportedly drove to an area "dominated by a rival gang" while two people in the car opened fire with assault-style rifles. Adams was struck in the head by return gunfire and later succumbed to his injuries at Grady Hospital.
Just In: Atlanta police are looking for 29-year-old Rayshawn Bennett aka YFN Lucci . They say he's wanted on multiple charges for his role in the shooting death of 28-year-old James Adams @cbs46 pic.twitter.com/fbiImI5WCs

— Jasmina Alston (@JasminaAlstonTV) January 12, 2021
In a video recording obtained by investigators, Adams reportedly said, "We're fitting to fuck this city up, man!" right before the shooting.
The warrant claims Lucci drove to the 900 block of Dimmock Street about 5:15 p.m. local time and pulled onto a shoulder. Adams and 23-year-old Ra'von Boyd, who was seated in the front seat, then started spraying bullets.
Another victim, 32-year-old victim Kevin Wright, was struck in the abdomen and dropped off at a nearby fire station seeking medical assistance — he survived.
The 911 call alerting authorities to the shooting was released earlier this week and revealed Adams was "manually ejected" from the car and left in a nearby street to die. Police discovered him lying in the street when they arrived.
Boyd, one of the alleged shooters in Lucci's car, was recently arrested in Miami along with 17-year-old Leroy Pitts, but Pitts' role in the shooting hasn't been determined. Lucci is charged with felony murder, aggravated assault, participation in criminal street gang activity and possession of a firearm during the commission of a felony. He remains in Fulton County Jail without bond.