YG & Nipsey Hussle's 'FDT (Fuck Donald Trump)' Single Tripled In Sales On US Election Day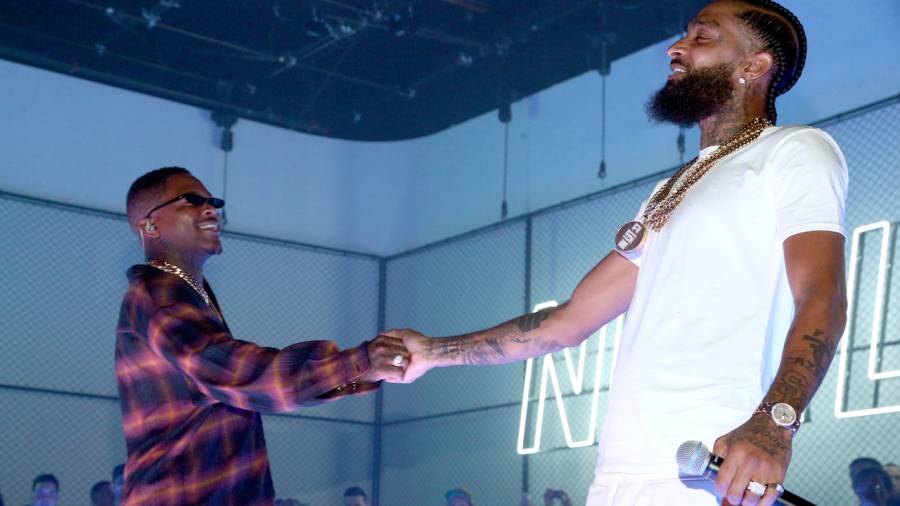 YG and the late Nipsey Hussle created one of the definitive protest anthems in 2016 with "FDT (Fuck Donald Trump)." During the 2020 Election, it has only gained in appreciation.
According to Nielsen Music/MRC Data via Billboard, the DJ Swish-produced track (once again) became one of the more popular songs in the country, experiencing a reported 221 percent jump in sales on Election Day (November 3) compared to November 2 while streams increased from 240,000 to 1,050,000, a 338 percent rise.
In 2018, Nipsey broke down how the monumental collaboration with YG came to be. In a conversation with Big Boy on Big Boy's Neighborhood, he referred to YG as a genius.
"I think protest music is important," Nip said. "Even how the song came up, we was just in the studio doing a collab mixtape. He asked me, 'What you think about this Donald Trump shit?' I'm like, 'I thought it was a joke!' I didn't really think he could secure a Republican endorsement or even win. I didn't think that was possible. The way the song came out it was really like some movie shit."
He continued, "He said, 'I got a beat, what you think?' He played the beat, started bouncing his head, said the hook and everybody in the studio like, 'This song? You just saying 'Fuck Donald Trump' over and over on the hook.' It immediately clicked and we knocked it out in one take."
The song eventually landed on the Compton rapper's Still Brazy album and peaked at No. 50 on the Billboard Hot R&B/Hip-Hop Songs chart.
As the country continues to celebrate Trump's projected defeat in the 2020 election, "FDT (Fuck Donald Trump)" continues to be played across the country. The anthem even played out during CNN's coverage of Election 2020, not long after Biden's victory was announced.
CNN exiting to commercial while FDT plays in the background 💀 pic.twitter.com/6qemjKgiFa

— ben. (@benhomme_) November 7, 2020