YK Osiris Discredits Video Of Him Allegedly Running From His Former DJ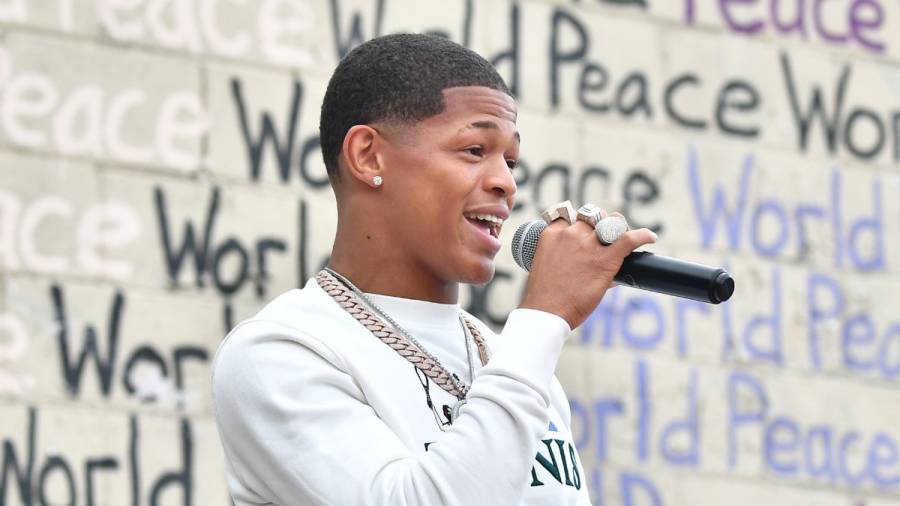 YK Osiris is denying he was caught lacking like the internet seems to show he was.
The "Worth It" singer's former DJ, DJ Chub, was seen in a video Monday (November 10) yelling after who he says was Osiris as he was running away. Chub was reportedly shaking him down over the money he was owed and scared him away – but Osiris says that's a lie.
"Yo Instagram so cap," Osiris said on his Instagram Story in response to the video. "This shit so cap, dog. N-ggas really be cappin', clout chasing. This shit a facade, dog. This shit really a facade. Shit cap."
He followed up with a second video, taking the blame for the company he was keeping.
"That's why when you a certain status, you gotta definitely know how you… You gotta move smart 'cause one thing, they'll flip it. One thing, they'll twist and turn that thing."
View this post on Instagram

YKOsiris caught lackin outside club after owing money to his Former DJ…. Osiris claims this is CAP!!!!! (swipe left)
Chub promised an Instagram Live scheduled for Thursday (November 12) to "clear up the air" but also hinted at issues over money on one of his Instagram Stories.
"Bruh so many people DMing me saying he owe them money," he wrote with a face palm emoji. "Chiefs, artist, promoters, Etc."
Osiris has been working on his boxing skills, should he have to use them in the near future. After facing off with Lil Tjay on the basketball court of a Los Angeles mansion in May, he's tried to take both Trippie Redd and Drake to task – but neither took the bait. He has managed to get Blueface and Desiigner in the ring with him, though.
In a critique, Tory Lanez noted both Osiris and Tjay's footwork was "horrific."
Check out the fight below.
View this post on Instagram