YK Osiris Does Hilarious Boosie Badazz Impression While Addressing $1200 Debt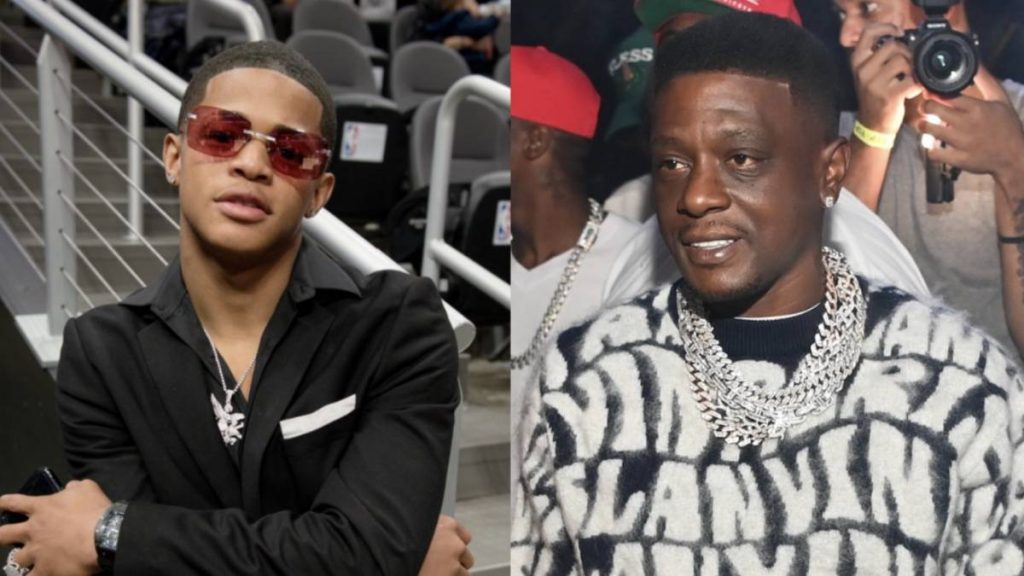 YK Osiris has managed to dig himself into debt with some of his rapper friends. Lil Baby is currently looking for the $5,000 he's owed and Drake recently had YK sing his way out of a $60,000 debt. But it appears there's another rapper who wants YK Osiris to pay up.
On Thursday (December 2), YK Osiris shared a video that made its way on social media in which he discussed his impromptu performance at Drake's house to pay off his debt. YK admitted he was let off easy, but explained he didn't want to give the 6 God his $60,000 because he believes Drake doesn't need it.
The conversation then shifted to Boosie Badazz, who recently claimed YK Osiris owes him $1,200 for failing the viral milk crate challenge back in August. In the clip, YK addressed the situation between him and Boosie while doing a hilarious impression of the Baton Rouge rapper.
View this post on Instagram
"Boosie talking about, 'Ay man, Osiris owe me $1,200, mane,'" YK said, imitating Boosie's voice. "'YK Osiris owe me $1,200 mane. Yeah, he fell off the crates mane and owe me $1,200. YK Osiris, I need my $1,200 mane, ya heard me?'"
In August, Boosie Badazz hosted a milk crate challenge and was willing to cough up money for whoever completed it. YK took a nasty fall trying to go down the other side of the crates and, as a result, has to pay up. If he had completed it, Boosie would have given him $1,000.
Boosie Badazz spoke about the whole situation during a recent interview with VladTV. According to Boosie, the two made a deal regarding the challenge, and YK Osiris actually failed twice.
"Our deal was the $5,000; if he don't make it, he owe me $600. And he missed two times, so he owe me $1,200. I need that 12," Boosie said.