'Yo! MTV Raps' Legend Doctor Dre Clears Up Some Rumors Around Recent Leg Amputation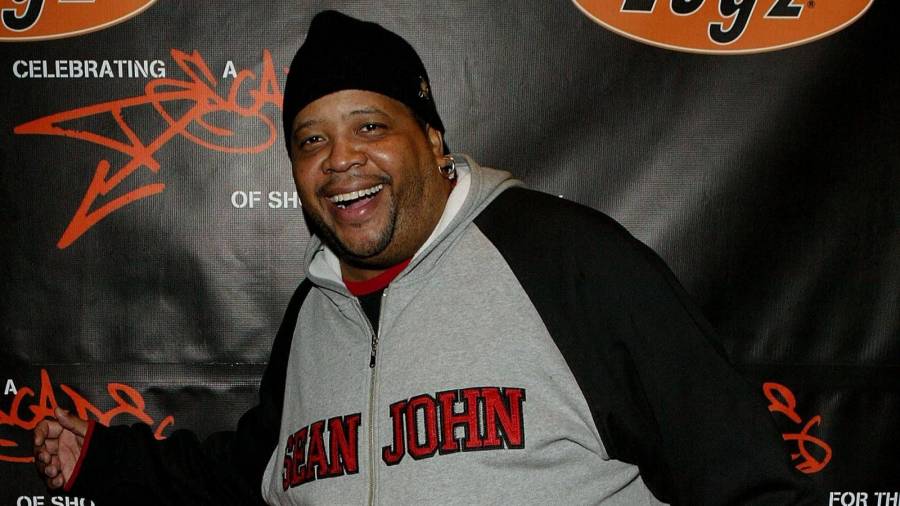 There were some misconceptions floating around Doctor Dre in August when it was revealed he was having some health challenges. While the legendary Yo! MTV Raps co-host has battled Type II diabetes for years, that's not exactly what led to part of his right leg being amputated in June.
During an interview with HipHopDX, the 56-year-old explained how an unfortunate accident led doctors to discover an unexpected diagnosis while expressing his deep gratitude for everyone who's supported his GoFundMe campaign.
"I've felt very, very blessed by the overwhelming graciousness and blessings people have bestowed upon me and my family," he tells DX. "People need to understand I definitely want to be able to discuss this with everyone because people were like, 'Oh, you could have did this. You could've did that. This was your fault.' And I go, 'Yes, it was my fault. What do you want me to tell you? No, it wasn't?' It doesn't even sound correct."
View this post on Instagram

Link in bio ☝Gratitude to team Doctor Dre repost thank you @k.ha11 I've joined the team leading the post op care campaign for Doctor Dre (from Yo! MTV Raps). If you want to learn more/help – link in bio! https://gf.me/u/yqhbif See behind the scenes pictures and stay posted on my recovery on GFM . Thank you the extended team Doctor Dre and Yo! MTV Raps family🎶 you made this day an awesome journey and we are in the second half🏈 of this journey💚. #SpeakToLife #teamDoctorDre #DoctorDré #MyStory #CheckingIn #ThisIsMyStory #HealthandWellness #StrongerBetter #NotAlone #theNEXTchapter #DoctorDreVictory #diabetes #type2diabetes #Victory #2020vision #Healthcare
Dre continues, "The problem was I fell down a flight of stairs. What most people don't realize is that I had reversed my diabetes in March. This early in the pandemic and my A1C was below seven, I never had an issue of kidney or heart or all the other symptoms that go along with it. My sugar was about between 100 and 130 consistently [Editor's note: a normal blood sugar is between 80 and 140].
"And the funny thing was, it just took this little mistake for things to explode. Yes. I had many of the definite other symptoms that go along with being a diabetic, but I had already reversed it because I had changed my diet totally and I wasn't eating any meat — at all."
View this post on Instagram

Kobe swag🏀✨🔥☝🏾 #Repost from @snoopdogg "Throw back. Dre and. Ed lover. Real hip hop with the. Kobe swag🏀✨🔥☝🏾" #realhiphopmusic #YoMtvRaps #snoopdogg #edlover #doctordre #edloveranddoctordre #kobe #throwback #happybirthday
Dre also addressed all those critics who solely blame his weight battle for his current situation.
"I take the criticism as I take the blessings and I say they're all motivation to do so many of the things, which is what I'm not only just planning, but what I'm going to do," he says. "So I think because of the severity of it, it kind of saved my life. When I fell, I went to the doctor immediately. We were going back and forth and they did a culture on one of my ulcers to make sure the infection that was always inside of me didn't get worse, but what it did is it actually expanded and started eating at the bone in my right ankle and my right foot.
"The best thing to do was to amputate and it saved my life. If I didn't, I could've gone septic and died, which is what my surgeon said. But they were all, 'Oh, it's going to be 50/50 for you. We don't know until we get in there.' And you know what? The master plan, the spirit above, the great one that put us all on this planet, has a better plan for me because it could have been so much worse."
But there's another silver lining. Not only has Dre's GoFundMe raised over $26,000 (it was at $100 before DX ran the original article), but he's also the new host of "The Doctor's Appointment with Doctor Dre" on LL COOL J's Rock The Bells SiriusXM radio alongside The Fat Boys Prince Markie and producer Just Jheanelle. The show, which kicked off on October 6, will consist of conversations involving Health and Wellness and Dre's own struggles with Type II diabetes.
View this post on Instagram

🔊 " The Doctor's Appointment featuring Doctor Dré!"   #pressrelease #llcoolj #siriusxm #music #performer #actor #entertainment #entertainmentnews #entertainmentindustry #pr #pressrelease  #publicrelations #defjam #HipHop #YoMtvRaps #thefatboys #Radio #talk @llcoolj @rockthebells Radiochannel 43 @siriusxm With @justjheanelle
Dre is up and walking with the help of a prosthetic and attends physical and occupational therapist appointments regularly. His specialists are blown away by his positive attitude, which they believe is key to his recovery.
"Many of my physical therapists and my occupational therapists have said they've never see anybody heal like me," he adds. "I did a mile two days ago and I did a mile again the other day. I went and got the proper shoe gear for my prosthetic and today, I was just walking up and down stairs.
"When people go to the GoFundMe page and look at that, yeah, it pulls a heartstring, but it also lets you know I'm going to give you the fight back. I don't want to say what's going to be, I want to show you. It's just one step at a time."
Dre says the hardest thing to give up is bread, an addiction he fights every day. Much like drugs and alcohol, food can have the same hold over a person, making it difficult to put it down.
"I'm addicted," he admits. "I can't stand it because when you grow up and you didn't have anything … we used to make a bread and butter sandwich or a bread-on-bread sandwich we'd call a 'hope' sandwich — I got two pieces of bread and I'd hope I could get something to put in between it. It's the monkey on my back. I let the cake go, I let the cupcakes go, I let the chocolate and Twinkies go. But if you get me a certain type of bagel at a certain time of the day and you get that real butter — oh my God [laughs]."
"The Doctor's Appointment with Doctor Dre" airs middays at 2 p.m. EST on Rock The Bells radio. Find the GoFundMe here.