Young Buck Cops To Being Catfished By Trans Woman — But Denies Everything 50 Cent Ever Said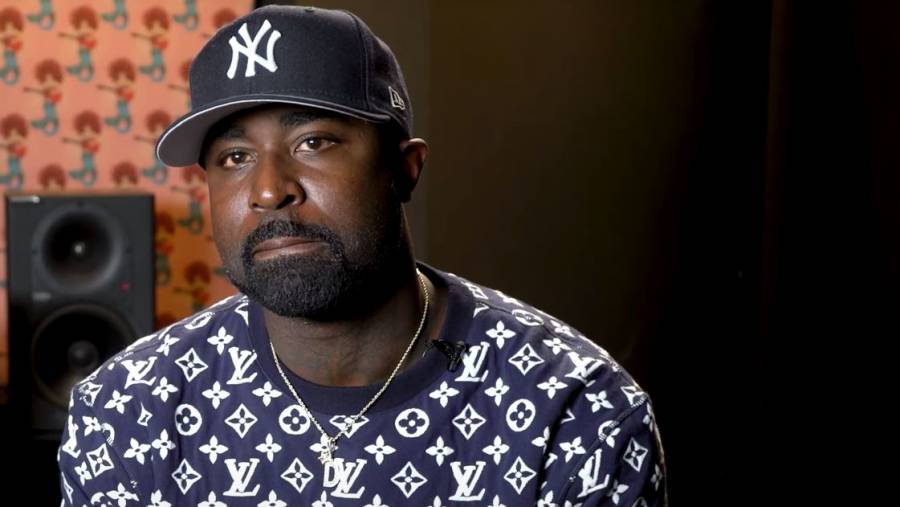 Love DJ Vlad or hate him, the veteran YouTube personality has a knack for getting rappers to open up about some very personal, sometimes incriminating topics. During a recent interview with Young Buck, who's been tormented for years by 50 Cent for his alleged relationship with a transgender woman, the former G-Unit rapper admitted he was once catfished, but that's where it ended.
"When that shit first happened, man, just to be honest with you, it fucked me up like it would fuck anybody up," Buck said. "For me, it was one of them situations where I reacted not even seeing the video first because I know where I stand at. Like I said, I don't got a problem with them people. That wasn't me. But when I seen the fucking video, I said, 'Damn, that is me in that fucking video.'
"But it wasn't me knowingly going into a situation knowing that this is what the fuck it was. It was one of those things where I was catfished out of some shit pretty much. A person was in these DMs sending pussy [pictures] squirting all over the room and pop up and say 'I'm in your city.'"
He continued, "Me, at the time, thinking with my dick, I smashed over there thinking I'm gonna smash on this bitch and walk in the situation — it wasn't even me knowing what the person was at the time, it was me feeling like, hold on, this is a fuking robbery or set-up because when I realized, 'Hold on, that ain't the same muthafucka that's been in the video', I immediately got the fuck out of the room."
Buck insisted he was set up but wasn't sure why he was targeted. He claimed he went there looking for oral sex from the woman he'd been talking to in his DMs.
"It's clearly a situation where they were using [the video] to try and set me up for whatever reason or whatever they was trying to do," he continued. "Because when I seen this shit, I could see the way the camera angles were set up, but there was nothing that came from that. It was me getting out of the room honestly thinking that it was a fucking set-up from a bitch because nothing came from it.
"I approached the situation like, 'Ay, put this muthafucka in your mouth' from the understanding of what it was through these DMs and texts at that time was, 'I'm on my period.' So I was basically coming in, looking for the goddamn head out the bitch, but it ended up not being a fucking bitch and I ended up not getting no head from this muthafucka."
The viral video in question was released in 2018 and he initially denied it was him. In September of that year, he released an Instagram video calling cap on the allegations.
"Let me address this real fast real quick," he said at the time. "Ain't shit gay about me. I ain't got a problem with no gay people. Whatever the fuck you n-ggas thought you seen on a tape, n-gga that ain't no muthafuckin' tape of no muthafuckin' punk sucking my dick."
View this post on Instagram
In an audio clip, Buck begged the woman behind the stunt, Glamour Purfek, to take the video down.
"Take this shit down and stop this," he said. "You talking to me only. There's nobody else on this phone. Please don't have me recorded. I don't know what type of games. Can you take this down and issue some type of retraction statement – because it's getting people hurt. People are about to get hurt outside. It's bigger than you – if you can please just take this down and issue a retraction statement because it's going to kill a lot of shit. People are getting hurt. Bullets are flying at this point."
Glamour Purfek ended up apologizing for the video leak but blamed it on someone else, saying, "First, I would like to start by apologizing to David [Buck], his family, friends, anyone who has been offended or hurt by the video that was recently posted upon my page. Unfortunately, I haven't had access to my page for over a week."