Young Dolph Challenges His Friend $100K To Lose 100 lbs.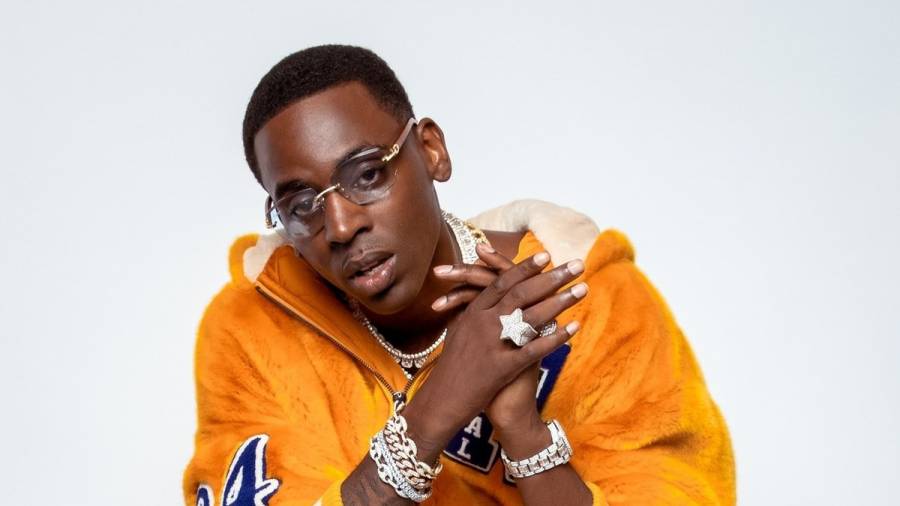 Young Dolph wants to see one of his friends live a healthier lifestyle. Some people need extra motivation to lose weight and Dolph is willing to supply that in the form of $100,000.
Dolph posted an Instagram story on Thursday (October 8) challenging one of his boys to get down from his weight of 323 pounds on the scale. If he loses just over 100 pounds and gets himself down to a tidy 215, Dolph will give him the $100,000 grand prize.
View this post on Instagram

#YoungDolph offered his friend $100,000 if he lost 100 pounds
The Memphis rapper has been in a giving mood lately. Last month (September 18), Dolph delivered on his promise of giving away a free 2018 Lamborghini Aventador to the winner of his Rich Slave Lambo Contest.
23-year-old superfan Jack Devila won the ultimate prize, which is valued at over $400,000, after throwing her name into the pool for pre-ordering Dolph's Rich Slave album.
"Today was an experience like no other, I felt surprised, nervous, shook, in plain disbelief all at the same time," Devila wrote on Instagram. "It never crossed my mind that I would actually be the winner and that YOUNG DOLPH himself would literally give me his car, his half a million dollar car at that. Every time my husband and I would go to his concerts I always told him 'I wish I could meet him for once so he can know that I even exist and maybe smoke a blunt with him' and to finally get to meet him like this is simply amazing."
View this post on Instagram

YOUNG DOLPH I LOVE YOU🧡💙 Never in a million years did I think I would actually win your lambo and get to meet you!!! Beyond blessed for this and I promise you we only going up from here 🤑🐬 @youngdolph #lamborghini #PRE #paperroutebusiness #fuckthe22million