Young Thug Brings Snake Pit Studio To Life By Recording With Exotic Animals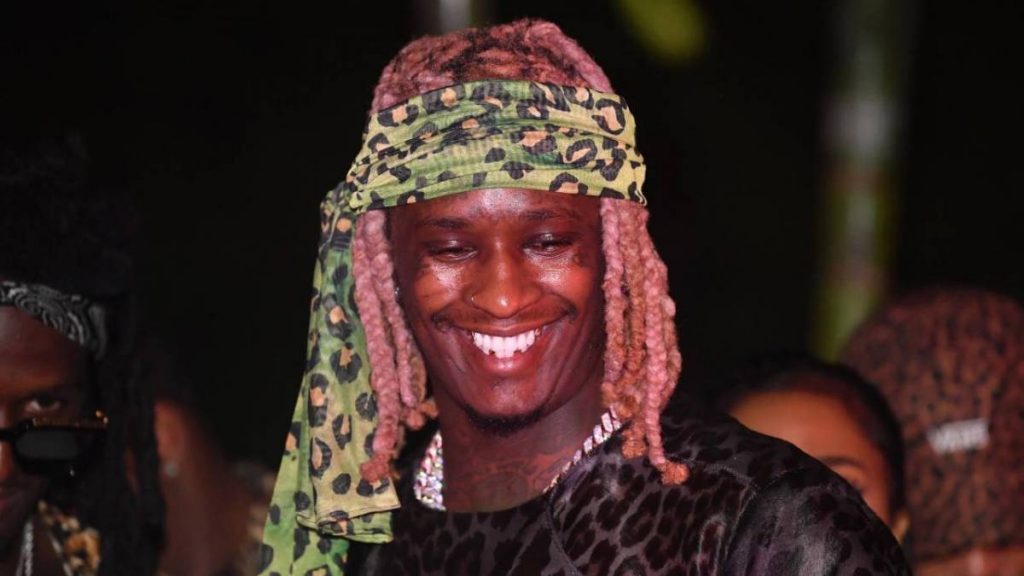 Atlanta, Ga – Young Thug is one of the most eccentric rappers gracing Hip Hop with his presence today. To curate his eclectic genre-blending sound, Thugger created one of the most unique studio experiences for his Young Stoner Life collective.
As a lover of animals and exotic pets, Thug took a trip to an Atlanta reptile store in early 2019 where he ended up adding two snakes and a tarantula to the YSL family andfrom there, nothing was the same at Snake Pit studios.
"There was one day Thug looked at me, and he was like, 'Yo, I want to get a snake and a spider,'" Thug's engineer Bainz told Complex. "Right down the road from the studio, there was this reptile shop that we used to go and just hang out over there. So the next day, a bunch of us went in there and we got two snakes and a tarantula."
Young Thug records in a studio with snakes, tarantulas, a bengal cat, and a mini bulldog.

Gunna told @Jigga_Jess, "We treat them like family, and they're all named Tootie, every last one of them."

Full story: https://t.co/Fc3GkFbdvk pic.twitter.com/M34nNpXZeR

— Eric Skelton (@ericskelton) October 11, 2021
YSL's Strick claims Thug knows a ton of random facts about the animals as well as someone with a genuine interest in their well-being.
"He actually knows a lot of really cool facts about many, many animals. Sometimes it's shocking," Strick explained. "We'll be sitting down and someone will say something and he's like, 'Oh yeah. Did you know that etc, etc?' I'm like, 'What the fuck? How the hell you even know that about a dolphin?'"
A tribute to Young Thug and snakes pic.twitter.com/XNoVym9ccX

— Pigeons & Planes (@PigsAndPlans) December 15, 2020
The studio safari has only grown in recent years with additions of a Bengal cat and mini-bulldog which Gunna say are part of the YSL family.
"They all family," Gunna added of the pets walking around the studio. "We treat them like family, and they're all named Tootie, every last one of them…We done had all types of crazy things. Crazy women, all types of things coming around in the studio, man… I wouldn't know where to start at, honestly."
"One thing y'all don't know about [Young Thug], is that man funny as hell. He got all the jokes. He's funny as a motherfucker. All day, everyday, we be trying to find time to be serious because we play too much."
With YSL studio hubs in Atlanta and Los Angeles, the distinct studio experience played an integral role in the creation of Thug's forthcoming Punk album. Gunna also recalled how Thug's vigorous work ethic will see him spend up to 18 hours a day in the studio with rare breaks.
The project is due out on Friday (October 15) and won't be featuring the teased collaboration featuring Gunna and Elton John that debuted at a Givenchy fashion show earlier in October.