Young Thug & Gunna Vandalize Rolls Royce JAY-Z & Kanye West-Style To Promote 'Punk' Album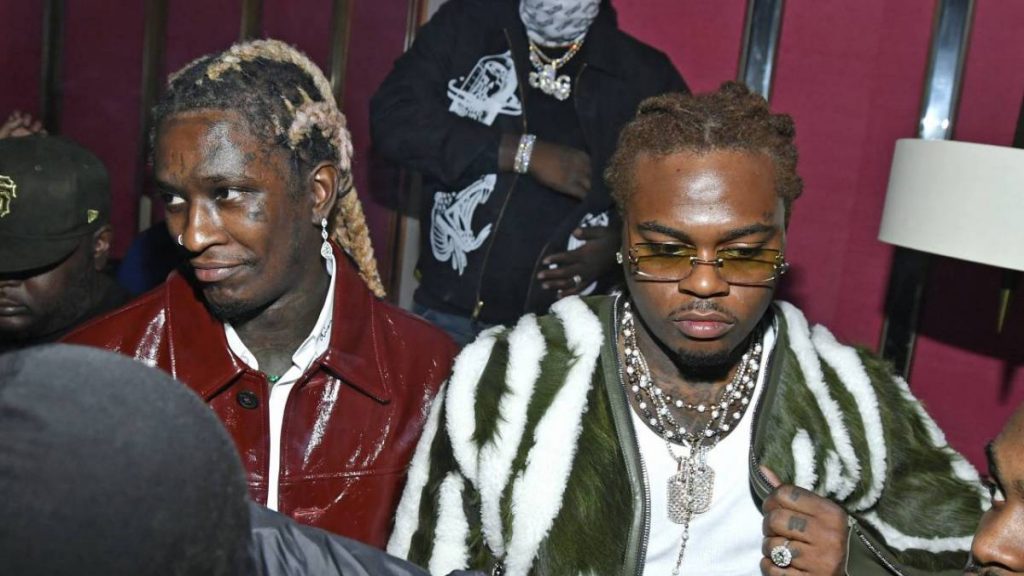 Los Angeles, CA – Young Thug's Punk album is set to arrive on Friday (October 15) and the Young Stoner Life leader is blowing off some steam in the days leading up to the release.
On Tuesday night (October 12), Thugger upped the promotion for his forthcoming LP by absolutely demolishing a brand new Rolls Royce Wraith with no regard for human life alongside his crew.
View this post on Instagram
Young Thug, Gunna and Metro Boomin were among those with a baseball bat in their hand as they took turns repeatedly smashing the luxury car's windows, which were spray painted with the word "Punk" in pink.
Thug and Gunna seemingly took a page out of JAY-Z and Kanye West's Watch The Throne playbook. Back in 2011, Hova and Yeezy famously shocked every luxury car fanatic in the world by destroying a Maybach 57 like it was a Honda Civic as part of their opulent "Otis" video.
The deteriorated Maybach was eventually auctioned off in benefit of East African communities.
Earlier Tuesday night, Young Thug hosted a Punk album release party at Delilah in West Hollywood, California. Expectations are high for Thugger's latest offering and he's slated to make his Saturday Night Live debut as the musical guest on October 16, with actor Rami Malek playing host.
As one of the most eclectic rappers in Hip Hop today, Young Thug's unique sound is in part curated through a peculiar studio experience that includes exotic pets as companions, such as tarantulas, Bengal cats and snakes.
"[Young Thug] actually knows a lot of really cool facts about many, many animals. Sometimes it's shocking," YSL signee Strick explained in a recent Complex feature. "We'll be sitting down and someone will say something and he's like, 'Oh yeah. Did you know that etc, etc?' I'm like, 'What the fuck? How the hell you even know that about a dolphin?'"