Young Thug Helps Pay For Snap Dogg's Eye Surgery To Fix His Vision: 'I Can Fucking See Now'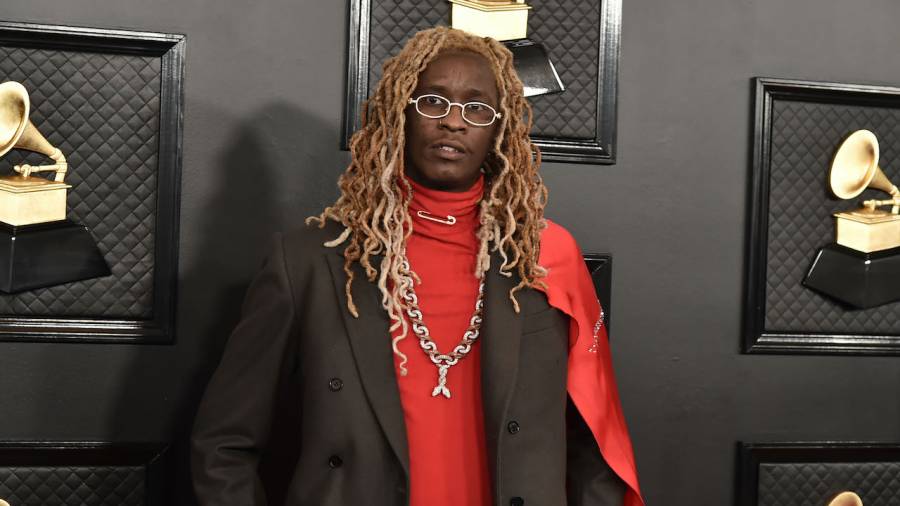 LOS ANGELES, CA – Everyone could use a friend like Young Thug. On the heels of gifting Rowdy Rebel a pair of icy chains upon his release from prison, it looks like Thugger just did another good deed for one of his Hip Hop compatriots. Detroit-bred rapper Snap Dogg took to Instagram earlier this week thanking Thug for helping him get the surgery he needed to finally fix his vision.
"I can fucking see now," he said in disbelief. "See all you hating ass niggas and you ugly ass hoes. I wanna give a big shout out to my muthafuckin' brother Thug, man, I appreciate you doing this shit for me, man. Twin, you got me right, man."
Snap continued, "I can see now! I see that ass!. Nigga, I don't know how to act. I can see. I'm seeing everything. Look at my eye. Slatt man, shout out to my brother Thug, man. I appreciate you, twin."
View this post on Instagram
View this post on Instagram
The Michigan native also posed alongside Thugger in the studio in October, where he thanked the YSL boss for the inspiring words to keep going.
"He told me u got it just get right wit god everything else is history on Jesus Sandals," he captioned the post.
View this post on Instagram
As for Thug, the 29-year-old dipped his toes into the pop world as Zara Larsson came to Thugger for a scoop of his magical slime on her "Talk About Love" single, which features a verse from the Atlanta rapper and released on Friday (January 8).
Listen to the track below.