Young Thug Seemingly Reacts To YFN Lucci's Murder Arrest Charges Despite Lingering Beef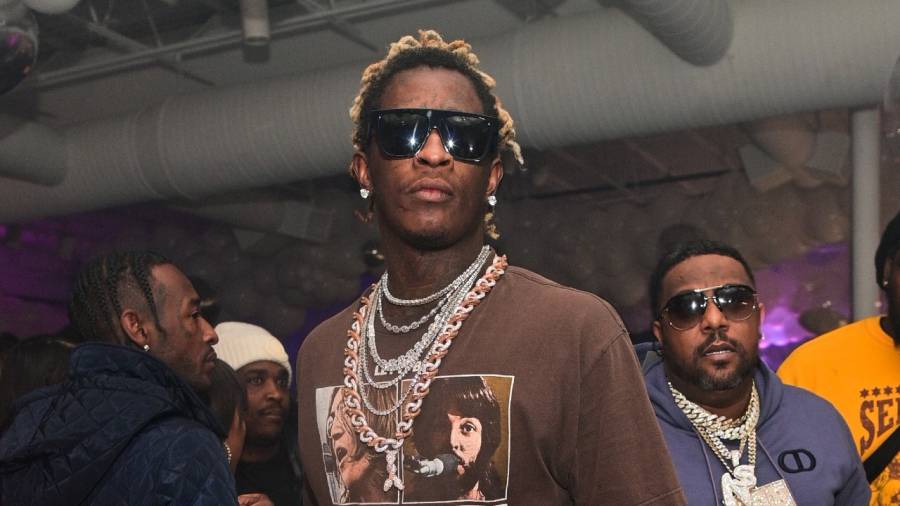 Young Thug and YFN Lucci have a storied history, but that doesn't mean Thug wants to see his opp behind bars.
In a post hours after Lucci turned himself in on multiple charges including murder, aggravated assault, participation in criminal street gang activity and possession of a firearm during the commission of a felony, Thug took to his Instagram Story with some positivity – sort of.
"On wanna see no n-gga in jail #FREEALL," he wrote on a video of him showing off his grill, then making a loud grunt in what could be interpreted as trolling. It is Thug, after all.
View this post on Instagram
The beef between the pair dates back to 2017, and stemmed from Thug proclaiming he was the new Tupac Shakur – a statement Lucci adamantly disagreed with. He went on to call Thug out for the proclamation as well as his affinity for wearing dresses, and the beef has remained omnipresent ever since. It hasn't amounted to much outside of social media antics, though Lucci did claim to have slept with Thug's longtime girlfriend Jerrika Karlae at one point. (She denied the accusation.)
Recently artists from their respective crews got involved in the back and forth, when Thug's YSL Records artist Yak Gotti spotted Lucci's blue Mercedes Maybach at the mall over the summer and decided to take a picture on top of it.
In a video after the photo went viral, Lucci revealed Yak had dapped him up moments earlier inside the mall and called him a "bitch ass n-gga."