YoungBoy Never Broke Again Is Having Baby No. 8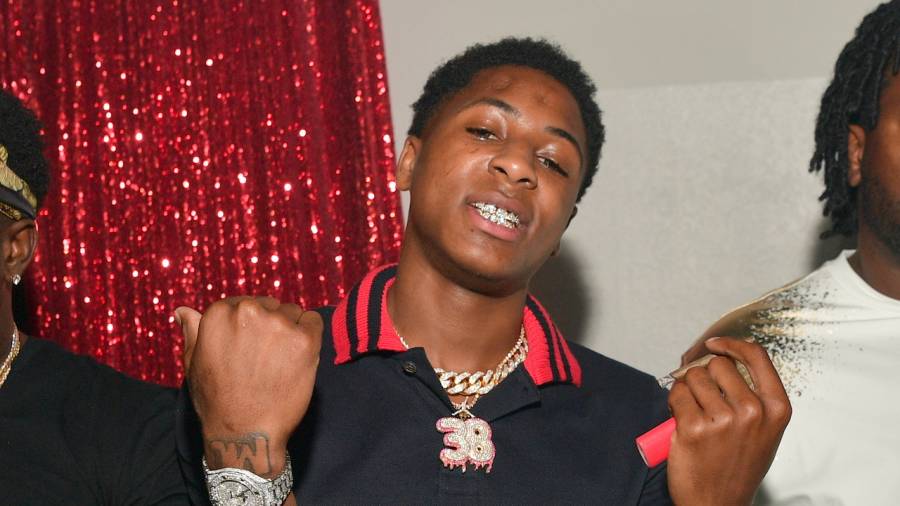 YoungBoy Never Broke Again was taken into FBI custody following a dramatic foot pursuit with the Los Angeles Police Department in late March and he's been behind bars ever since. As the Baton Rouge rapper awaits trial, he's apparently been keeping busy by writing letters and communicating with his fans.
On Friday (May 14), one of those letters surfaced online and revealed YoungBoy is having yet another child, this time with his purported girlfriend Jazlyn Mychelle.
"I'm a man before anything," he wrote in part. "I had to apologize to myself for not protecting my heart and allowing most of this to happen i read letters from my supporters and find joy inside and yes i said that right (my supporters) y'all are not fans we scream F.A.N together (fuck a n-gga) LOL but all jokes aside i ain't got nothing against nobody i dont want no problem neither just stop speaking on me we don't concern each other."
He continued, "I really just want to be there when my daughter born i want to be in the same house as her while she grow up i never had that experience. Jaz im sorry (ma'ma) i promise im sorry for every time i said something to another woman for every time they ever gotten the chance to come around ill give you anything for you not to leave anything to have you when its all said and done."
View this post on Instagram
YoungBoy Never Broke Again welcomed his seventh child in January along with the mother Yaya Mayweather, roughly one month after he reportedly witnessed the birth of his sixth child. The 21-year-old rapper (yes, 21) has been embroiled in drama with the women in his life since he stepped into the public spotlight.
In April 2020, Yaya was arrested for felony aggravated assault with a deadly weapon and briefly held at Houston's Harris County Jail. At the time, law enforcement explained she'd had a confrontation with another mother of YoungBoy's child, Lapattra Lashai Jacobs, at YoungBoy's home. When Yaya arrived at the house, she told Jacobs she was YoungBoy's fiancée and ordered her to leave.
The argument moved into the kitchen, where Yaya grabbed two knives. As Jacobs stepped toward her, she reportedly charged at Jacobs with one of the knives. She then stabbed her with the second knife and Jacobs fell to the floor, where she was discovered by EMTs.
YoungBoy's legal troubles are a different story. His most recent arrest stems from a September 2020 incident in which he and 15 other people were taken into custody on weapons and drug charges.
Federal agents claim he had a .45 pistol and a 9mm handgun when he was arrested. YoungBoy is prohibited from possessing guns because he has a previous felony on his record for aggravated assault.
In addition, the 9mm wasn't registered in his name and the weapons were seized immediately. Subsequently, he's been charged with one count of illegal possession of firearms by a felon and possession of an unregistered weapon.