YoungBoy Never Broke Again Releases 'Until I Return' Mixtape Onto Streaming Services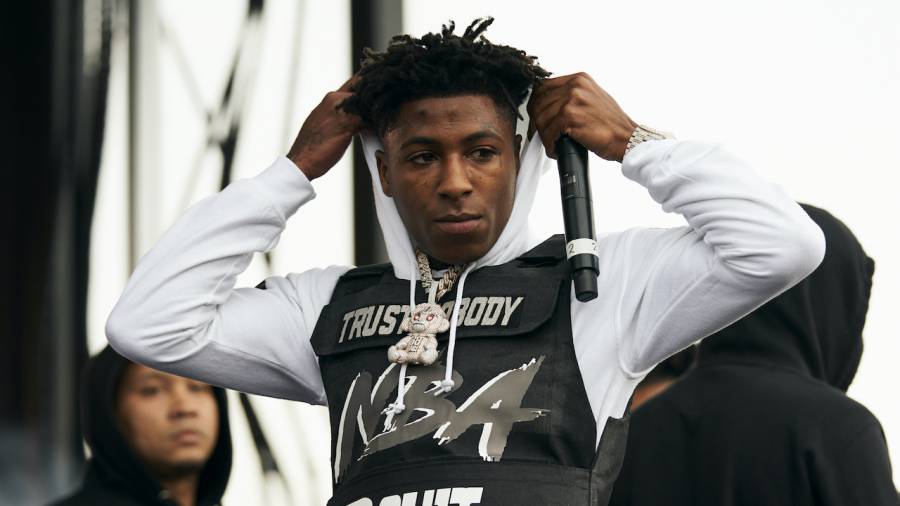 YoungBoy Never Broke Again is back with his fourth project of 2020, and he's got another one on the way in the form of a joint project with Rich The Kid. YoungBoy dropped his Until I Return mixtape as a surprise earlier this week, but it only was available on his YouTube account. The project made its way onto streaming services Friday (November 13).
YB tacked on an additional four songs to the 11 originals found on YouTube to bring the effort to 40 minutes long. He also moved former tape closer "Whitey Bulger," which is named after the famous Boston Irish mobster, to the opening track. Until I Return is without features and sees production from Murda Beatz among others.
The Baton Rouge rapper has stayed busy in 2020's fourth quarter, as he joined Mike WiLL Made-It and Nicki Minaj earlier in November for one of his more pop-friendly records in "What That Speed Bout," which should notch a lofty position on next week's Billboard Hot 100.
Following the murder of King Von in Atlanta last week, YoungBoy took to Instagram to let his fans know he was in a "dark place," but there was no need to worry about him.
"I'm still in a dark place inside my life," he said. "I'm still hurtin', but I'm still always prayin' though. So I'm letting y'all know I love y'all and I'm good. No need to worry about me."
View this post on Instagram
Quando Rondo's crew was involved in the deadly shootout that left three dead, including Von. Rondo is signed to YoungBoy's imprint Never Broke Again Records. In one of his final interviews with DJ Akademiks, Von cleared up there was no beef with YoungBoy.
"They be saying that a lot," he said. "It's like, we got the same issues and hoes and then you know how the internet will try to make it. Nah it's the internet, gang. They'll try to make it like that 'cause it's the internet, you feel what I'm saying? And then you know how females is. Females will try to make it like that 'cause they females and they'll try to make it like one muthafucka fuck with one muthafucka hard. It be just all type of shit. But it ain't nothing sincere, nothing that you should worry about."
View this post on Instagram
Stream the mixtape below.