YoungBoy Never Broke Again Speaks On 'Dark Place' Following King Von & Quando Rondo Fatal Altercation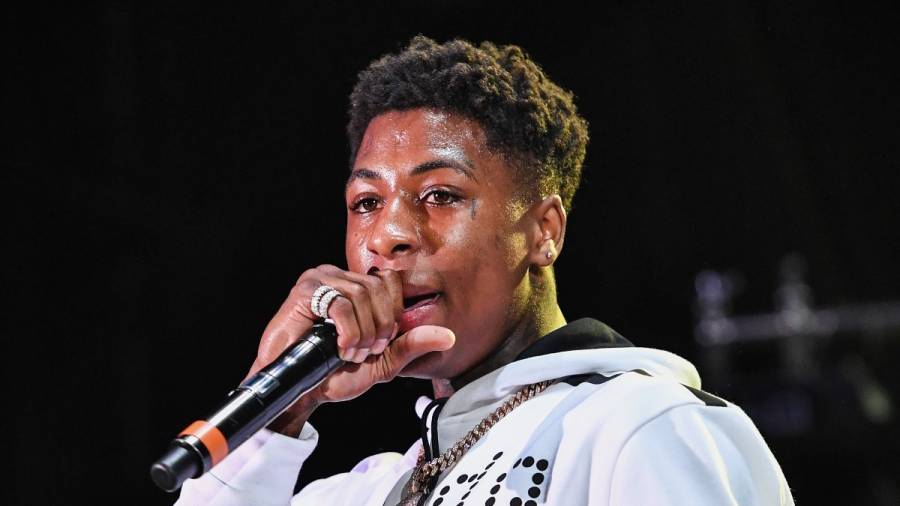 YoungBoy Never Broke Again has been honest with his fans when it comes to his mental health. In the wake of King Von's November 6 murder— which reportedly involved Quando Rando and his crew — the Billboard 200 chart-topping rapper has once again vocalized how he's feeling in an Instagram video.
The clip started making the rounds on Sunday (November 8) and finds YoungBoy admitting, "I'm still in a dark place inside my life. I'm still hurtin', but I'm still always prayin' though. So I'm letting y'all know I love y'all and I'm good. No need to worry about me."
View this post on Instagram

#NbaYoungboy gives an update to his fans who have been worried about him. He says he's still in a dark place in his life, but he's always praying and loves his fans ?
One of the last things King Von spoke on was his relationship with YoungBoy. During a video call with Akademiks, Von was asked about his alleged beef with YoungBoy and he insisted it was simply the result of people gossiping on the internet.
"They be saying that a lot," he said. "It's like, we got the same issues and hoes and then you know how the internet will try to make it."
When Akademiks asked if the rumored tension had anything to do with women, he replied, "Nah it's the internet, gang. They'll try to make it like that 'cause it's the internet, you feel what I'm saying? And then you know how females is. Females will try to make it like that 'cause they females and they'll try to make it like one muthafucka fuck with one muthafucka hard. It be just all type of shit. But it ain't nothing sincere, nothing that you should worry about."
Aside from YoungBoy's ongoing legal troubles, his personal drama bled onto social media earlier this year after his ex-girlfriend revealed she'd suffered a miscarriage. In June, people were led to believe two women had given birth to two babies fathered by YoungBoy in the same week. But on July 31, the ex admitted she'd lost the child and used a photo of her brother's baby instead.
Following the woman's confession, YoungBoy opened up about his mental state in August, stating, "I never really been the type to record myself having sex. My baby mama fucked my brother before too. it's ok. Just thought I let you know I still been suffering. I ain't been getting no better."
This time, however, YoungBoy appears optimistic he'll get through whatever challenges are thrown his way.