Yung Bleu Calls Himself 'The Big Dog' For Giving Young Rappers Like Flo Milli Advice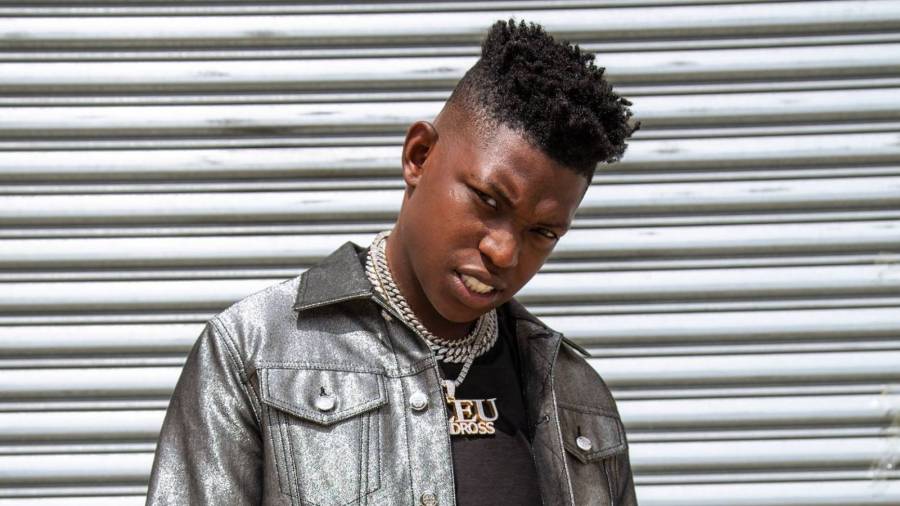 In the eyes of people from Mobile, Alabama, Yung Bleu is a widely admired person. On top of his growing rap career, Bleu regularly gives back to his city while tapping into his entrepreneurial spirit by opening business all over Mobile. But one of the most important things about the 26-year-old rapper being a major figure in his city is his willingness to aid the artists coming up under him. 
During his conversation with HipHopDX, Yung Bleu reaffirmed his status as one of the head honcho's of his city and how a lot of the younger rappers seek his advice when they're starting their careers. It's quite a heavy title to carry for someone his age, but in Bleu's case, he doesn't mind since he feels there's no one else in his city who knows more than him. 
"This is where I got to in my career, where them artists and everybody else know I know my shit," Bleu tells HipHopDX confidently. "Everybody knows I know my shit, and it don't matter how big I ever get. People going to know I'm that nigga that if you want to talk knowledge." 
View this post on Instagram

I remember 3 years ago I was sleeping on my mama couch asking god when my time coming! Wishing I had 100$ to my name to get some food and get Corbin some diapers. Catching the mega bus! Wishing people saw my vision! Who knew the next couple years I'll make millions ! Buy my own tour bus with my own king size bed ! Own multiple whips and my own restaurant ! Never give up on your dreams ! Your life can change in a matter of years ! Never let your current situation dictate your grind for the future !
According to Bleu, a lot of the up and coming rappers look at him as the gatekeeper and seek his expertise just like Bleu did when following his mentor Boosie Badazz. It's a profitable move for both parties especially when you have a person who's business savvy like Bleu. 
"People don't know this bruh, but like, I consult a lot of artists, you know what I'm saying? I give a lot of upcoming artists advice because they come through my channel for some reason, and I don't know why," says Bleu. "I don't know what it is, but a lot of upcoming artists, before they blow, they always come through my channel and seek advice from me. I don't even know what they seek, but people just like the way I move and how I think."
One artist in particular that reached out to Bleu is fellow Mobile native, Flo Milli. The 20-year-old rapper has got off to a strong start to her career and hasn't shown signs of slowing down. The two Alabamians hopped on "Good" off Bleu's Bleu Vandross 3 mixtape alongside Yo Gotti, and the record is one of the standouts on the project. 
"Flo Milli my dog. Shit, we been in the studio every day since we record at the same studio, my studio downtown," says Bleu of Milli. "Flo Milli, that's my dog though. Shit, I've been telling people to look out for Flo Milli." 
Bleu says he gave Milli a heaping load of advice when it came to maneuvering through the Hip Hop industry. It's all about being that artist to open the door and help the newer faces make the right business decisions for Bleu. He knows how valuable it was for Boosie to do that for him so it's only right he does that for the artists coming up under him. 
 "I laced Flo Milli up about a lot of shit that she needed to know on her rise up because there was shit muthafuckas don't even want rappers to know. I mean I do my part with the artist who is blowing up behind me. I just do my part bringing them through the studio and just lacing them up about their business so their business can be correct." 
"That's kind of like what I do. I do songs with them and shit like that, but I still bring them through the studio and make sure they know what they supposed to know. Kind of like just a big dog, you know what I'm saying? Here for advice type of dude."
Check back with HipHopDX for our full interview with Yung Bleu coming soon. In the meantime, listen to his recently released Love Scars EP below.