Yung Bleu Has Talked To Drake About Doing A Whole Project Together: 'It Would Flow Perfect'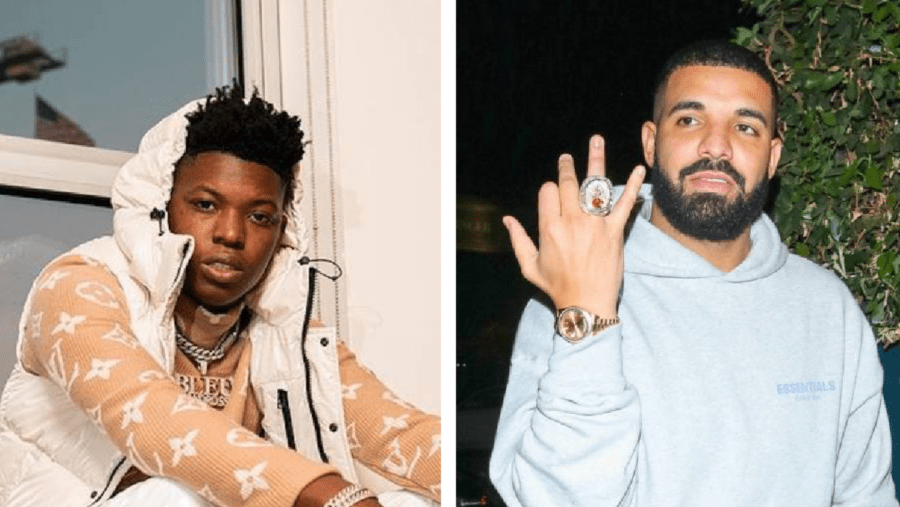 Yung Bleu hit the jackpot in November when he collaborated with Drake on a remix of "You're Mines Still," which peaked at No. 52 on the Billboard Hot 100 and has over 28 million plays on Spotify alone.
In a new interview with Billboard, the Mobile, Alabama-bred rapper — who is managed by Meek Mill's Dreamchasers — revealed he'd like to go a step further than just one song. When asked which R&B star he'd choose to do a five-track EP with, he revealed he's actually had a conversation with Drizzy about doing a whole project together.
"Man, I'd definitely pick Drake," he said. "His shit just slid so good. We even talked about it before. I don't know if it'll ever manifest to something real, but we have talked about getting in the studio and [coming up] with ideas on working on a collab project. It would flow perfect. That man flows perfectly on a song. That song was made for that n-gga's verse. I believe in shit like that."
If it wasn't for NBA star DeMarcus Cousins, the collaboration probably wouldn't have happened in the first place.
"Boogie and me were already chopping it up," Bleu explained. "He's from my city too. He's always on all the artists from the city. So when I dropped Love Scars, with him listening to it, he was excited about it and he had hit me up like, 'Yo. I can hear Drake on this record right here.'"
He continued, "That was the record I was going to push anyway, that 'You're Mines Still.' So, you know, I ain't really thinking too much about it. I was just laughing like, 'That would be crazy.' So he said he's going to hit him up. I said, 'Cool. Appreciate it,' not really thinking nothing of it, for real. Then, like a week later, Drake hit me on the DM telling me he's sitting on the record and shit like that. I appreciate Boogie. We were tight, but we're super tight after that."
Before collaborating with Drake, Yung Bleu had a moment of manifestation when he spoke to HipHopDX about wanting to work with the Toronto superstar — but only if Drizzy reached out to him.
"I ain't chasing nobody," he said. "I go in the studio and my head be on my shit. I don't really be thinking about who I can get on this beat, or who can hop on with me. Now if somebody like Drake or some shit reach out to me, hell yeah, I'm going to be like, 'Hell yeah, let's do it.' But as far as just hitting somebody or just saying I want to work with somebody, nah."
A matter of weeks later, things came full circle when they joined forces on a record.