Yung Bleu Roasts 21 Savage Following YK Osiris Gucci Jacket Debacle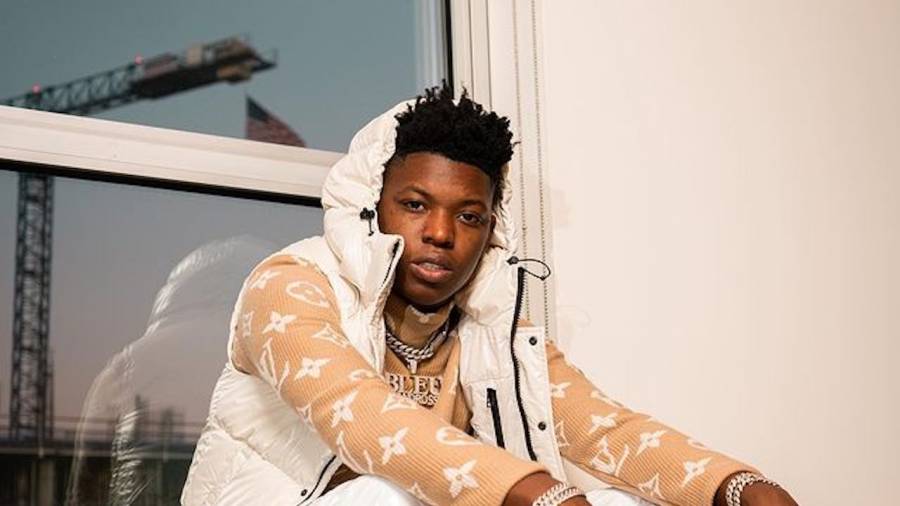 Yung Bleu has entered into the "fit wars" between 21 Savage and YK Osiris.
After 21 went in on YK for stepping out in a customized jacket, which appeared eerily similar to a Gucci jacket, he went after Yung Bleu on Saturday (January 9) for wearing a similar fit before later deleting the post from Instagram.
"Why you holding yo chain up with yo jacket tho," 21 asked. "Dam my brudda lookin like a pumpkin."
View this post on Instagram
But Bleu wasn't going to let 21 slide with the jokes and responded by going in on an old photo of 21 when he participated in ex-girlfriend Amber Rose's Slut Walk alongside Blac Chyna.
"Lil chest checker board built azz boi," Bleu jabbed back. "Fuck was your thoughts this day ? What in the 101 Dalmatians I like to eat at rally's shit is going on here."
View this post on Instagram
The comedic shots between all parties have endured on social media for a few days after YK took to his Instagram Stories on January 6 to promptly defend his outfit choice and declare it wasn't fake Gucci.
"Y'all n-ggas so stupid," he said. "Made by Exclusive Game. Y'all know my boy. Customized jacket. Y'all n-ggas be talking all that bullcrap. Gucci! Stupid little boy."
The move did little to keep his peers such as 21 and 10 Summers producer Mustard from telling him to honor the words of Pimp C and "take that monkey shit off."
@ykOsiris getting clowned for his Gucci fit pic.twitter.com/Vj3eeMyTk1

— Knicks To The Playoffs (@LordTreeSap) January 7, 2021
Mustard, whose love of Gucci is well documented, took to his Instagram Stories to declare Gucci didn't make customs resembling anything close to YK's jacket and proceeded to clown in good nature.
"Gucci don't make that," Mustard said. "Gucci don't make that, Osiris. Take that shit off, why would you do that?"
He added, "Look man, it wasn't about the jacket, it was about the outfit. It's a bad outfit. I don't know why we're making this a big thing. It was just a joke. We're joking, just like if my brother walked out the house with that shit on, I'd be like, 'That outfit is horrible, take that off.'"
🥴 Dj Mustard not feeling Yk Osiris Gucci 💧 pic.twitter.com/ASiG8G0kth

— Saycheese TV 👄🧀 (@SaycheeseDGTL) January 7, 2021