Yung Bleu Teases Nicki Minaj Collaboration After Shooting His Shot On Twitter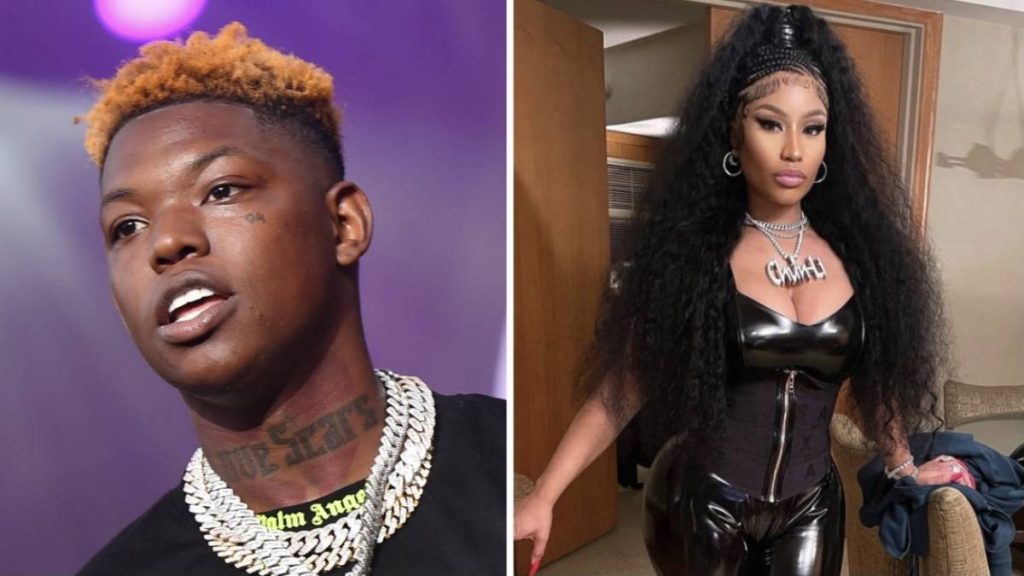 Yung Bleu is on the rise following the release of his debut studio album Moon Boy. People are paying attention to the 2021 HipHopDX Rising Star and with that comes an opportunity to work with other artists. In June, Yung Bleu made it loud and clear on Twitter how much of a fan he was of Nicki Minaj and wanted to get on a song with her. Now it looks like he may have gotten his wish. 
During his visit to Sony Hall in New York City on Tuesday night (September 7), Yung Bleu nearly blessed fans with an upcoming record he said he has in the works with the Queens legend. Fans were buzzing with excitement after hearing Bleu's revealing news. 
"I didn't say I did that, but I'm working on a song with this artist from this city, and I wanted you all to hear this shit just to see if you all think it will work out," Yung Bleu told the NYC crowd. "I don't know if you know somebody named Nicki Minaj? Y'all know somebody named Nicki Minaj?" 
Yung Bleu has a song with Nicki Minaj OTW ?? @_YungBleu @NICKIMINAJ @BlackDynamite91 pic.twitter.com/VBdzCIXMUe

— HipHopDX (@HipHopDX) September 8, 2021
The crowd was shocked to hear Yung Bleu's announcement and later cheered, but they were left to wonder what the song sounded like as the 27-year-old backtracked on his statement. Bleu looked at his team for confirmation before his DJ told him to sing the record a capella. He contemplated more before saying he had to finish the song and promote his next show in New Jersey. 
Last month, Yung Bleu unleashed his list of dream guest features, and the Barbz leader topped the list that included Rihanna, Anthony Hamilton, Maroon 5, The Weeknd, Justin Bieber and André 3000. The Barbz and Bleu's fans united to get Nicki to check for Bleu, and they achieved their goal as she ended up liking his tweet asking or a collaboration. 
"WTF," he wrote after seeing Nicki's like on his tweet. "LET ME GET SOME SONGS READY IN CASE SHE REPLY TO MY DM." 
WTF ??? LET ME GET SOME SONGS READY IN CASE SHE REPLY TO MY DM ?? https://t.co/RcvgrpDZFc

— Yung Bleu (@_YungBleu) June 14, 2021