03 Greedo Drops "Rich On Grape Street" Single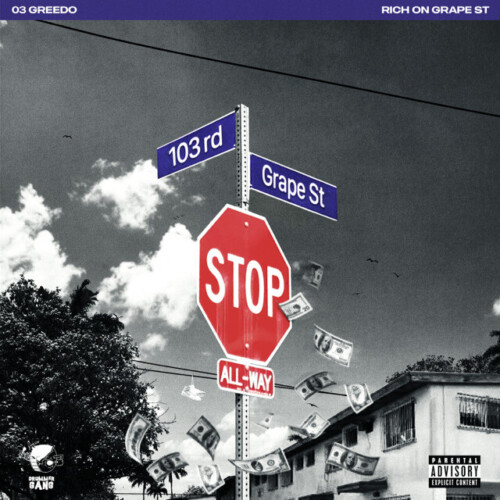 Watts, CA native 03 Greedo recently completed "Another Purple Summer Tour," a series of sold out dates in Oakland, San Diego, and an emotional homecoming at The Novo in Los Angeles. To celebrate his sold out run, Greedo is back with "Rich On Grape Street," an anthemic new single. Produced by YoungKio, the Dutch beatmaker who produced "Old Town Road," "Rich On Grape Street" glistens like an L.A. sunset, providing a luscious bassline that bends around Greedo's melodic runs. Recounting his riches as he remembers his checkered past, Greedo flaunts his ability to ignore the jealousy and naysaying: "All that sh*t don't faze me/Cause I got rich on Grape Street." Stylishly directed by MOSHPXT, the video for "Rich On Grape Street" offers a snapshot of Greedo's life, illustrating how far he's come. The rapper relaxes with his crew, looking out on his city from his house on the hill, reminiscing on his home neighborhood on 103rd and Grape and thinking about how far he's come.
[embedded content]
© 2023, Seth "Digital Crates" Barmash. All rights reserved.