21 Savage's Brother Stabbed to Death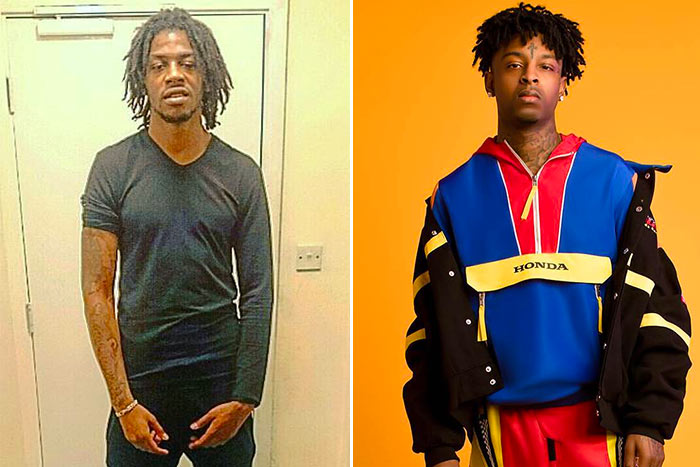 21 Savage's brother was killed in London.
Terrell Davis, a 27-year-old drill rapper known as TM1way, was stabbed to death following an argument with a friend in the South London neighborhood of Brixton on Sunday night (Nov. 22), according to the Daily Mail.
Savage confirmed the tragic news on Instagram, sharing a heartfelt tribute to his little brother. "Can't believe somebody took you baby bro I know I took my anger out on you I wish I could take that shit back," he wrote alongside a childhood photo of him and Terrell.
Terrell and Savage's sister, Kyra Davis, was also heartbroken over the loss. "I don't even know what to say. My heart is in pieces. I love you more than words can say. Rest in perfect peace Terrell," she wrote.
View this post on Instagram
A family source said that Terrell was shopping for his elderly grandmother during the pandemic when he bumped into an old friend. The two reportedly got into an argument before the man suddenly lunged forward and stabbed him.
"He was coming back to the house when he saw an old friend. This was someone he'd known for a long time," said the source. "They started arguing over something and then suddenly he stabbed him. It was completely out of the blue."
The source added, "Terrell didn't have any enemies that I knew of and he wasn't involved with any gangs. He just focused on his music."
Police arrived at the scene where he was pronounced dead. No arrests have been made.
Terrell and 21 Savage both grew up in Newham, East London, and have the same father, Kevin Emmons. Savage, born She'yaa Bin Abraham-Joseph, was brought to the United States by his mother when he was 7 years old.