50 Cent Claims Lil Wayne Got Paid for Trump Endorsement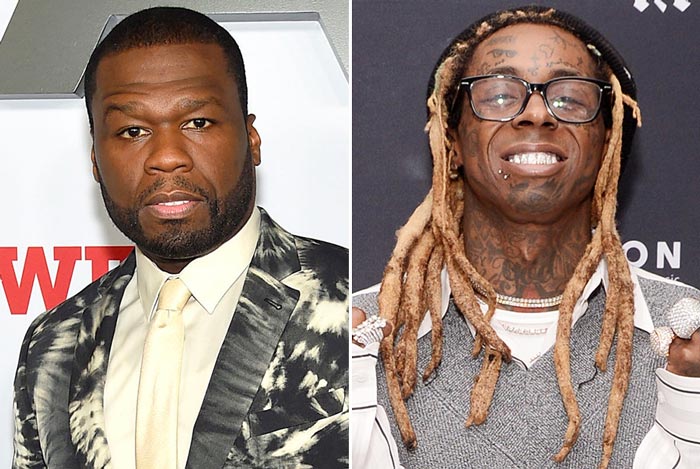 50 Cent has more to say about Lil Wayne's endorsement of Donald Trump.
During his appearance on "The Breakfast Club," the "Power" mogul revealed that he was initially offered $500,000 by the Trump campaign to attend the president's 2017 inauguration. "I passed on that," he said.
The offer was upped to $1 million while 50 mulled it over. "It went up to a million while I was still confused with whether I should do it," he shared.
View this post on Instagram
50 said Trump was trying to court high-profile Black celebrities to help win support with the Black community. "He was needing it for the same reasons you see now," he said. "He participated with different artists for the Black vote. And I'm going, 'Nah, I ain't gonna put myself in that position, 'cause I don't know what I'd have to do to recover from it.'"
50 ultimately decided to pass on the lucrative payday, but he believes Lil Wayne took a check. "Yeah, I'm sure," he said. "Easily, he got paid."
"He had the sweater and the picture," 50 added, referring to Wayne's photo with Trump during a campaign stop.
Just had a great meeting with @realdonaldtrump @potus besides what he's done so far with criminal reform, the platinum plan is going to give the community real ownership. He listened to what we had to say today and assured he will and can get it done. 🤙🏾 pic.twitter.com/Q9c5k1yMWf

— Lil Wayne WEEZY F (@LilTunechi) October 29, 2020
50 also denied that he was paid to criticize Joe Biden's proposed tax plan, which would raise taxes for New York's top earners. And he was surprised to see his comments make major headlines including the cover of the New York Post.
Despite the controversy, 50 has denied that he is a Trump supporter. "I turned down a million dollars to go to the inauguration [in 2017] — why would I just switch gears now?" he told "Extra."