6ix9ine and Boxer Gervonta Davis Get Into Heated Confrontation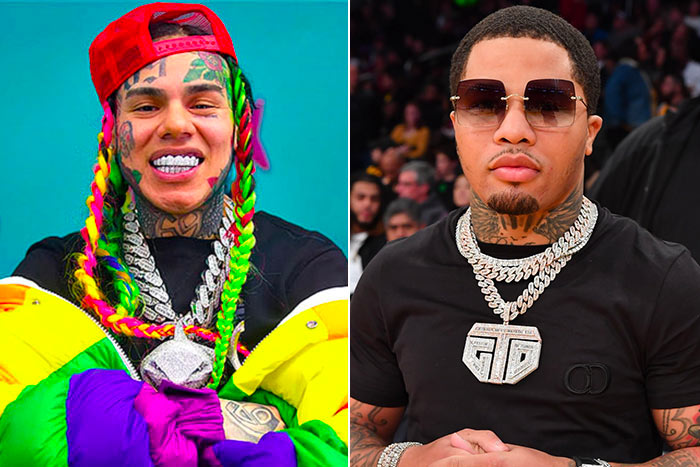 6ix9ine nearly came to blows with boxer Gervonta Davis over the weekend.
The "TROLLZ" rapper was at a Miami strip club, throwing out stacks of cash when things appeared to turn ugly. In footage shared by Akademiks, security guards surrounded Tekashi as he started yelling at someone off camera and angrily tossing money.
Davis claims 6ix9ine's anger was directed at him. The 26-year-old super featherweight champion taunted Tekashi on Instagram. "SnitchK … You get hit for just being around a mf..but who am I!" he wrote on his Instagram Story. Other clubgoers filmed the tense interaction between the two.
View this post on Instagram
Despite their heated exchange, it appears that 6ix9ine and Davis never actually got into a physical confrontation. Tekashi has hired extra security following his release from house arrest in August. He remains a controversial figure, beefing with everyone from Lil Durk to The Game.
Amid the pandemic, 6ix9ine was seen partying without a mask in the crowded club. This comes after he was granted an early release from prison in April over coronavirus health concerns.
The New York rapper is also the subject of a new Hulu documentary, "69: The Saga of Danny Hernandez," as well as Showtime's upcoming docuseries "Supervillain."