6ix9ine Documentary Debuts on Hulu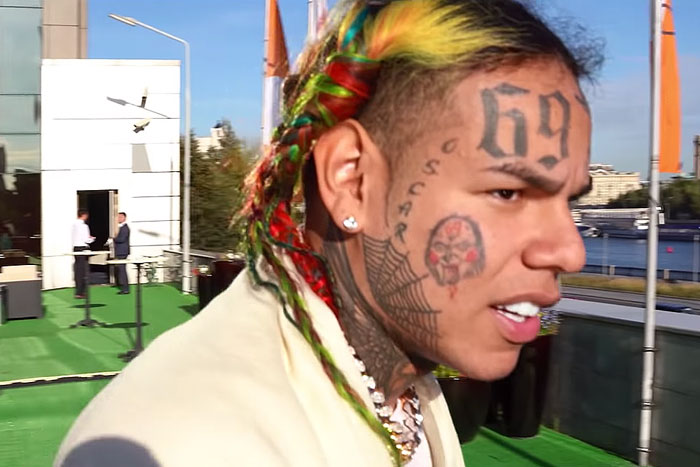 The first 6ix9ine documentary has arrived.
69: The Saga of Danny Hernandez is now streaming on Hulu after its surprise release on Monday. Described as "part investigative documentary, part real-life gangster movie," the 102-minute film explores the rise of the controversial Brooklyn rapper, from his notorious trolling to infamously testifying against the Nine Trey Gangsta Bloods in his high-profile racketeering case.
Director Vikram Gandhi (Kūmāré, Barry), who grew up in Tekashi's hometown, spoke with those who knew 69 when he was just Danny Hernandez including Sara Molina, the mother of his daughter, who met her former boyfriend before he became famous.
"The more he became 6ix9ine, the more he became obsessed with attention," Molina said.
The Saga of Danny Hernandez is executive produced by Van Toffler, Floris Bauer, and David Gale of Gunpowder & Sky.
"69: The Saga of Danny Hernandez is such a bold way to tell the story of an insanely turbulent artist, Tekashi69, that is in keeping with Vikram's unique ability to get into the crawl spaces of these larger than life characters," said Toffler. "It has it all—music, crime, betrayal, violence, meteoric rise to success, flame-outs, fisticuffs, social media manipulation and even gi-normous bags of weed—what more do you need in a doc?!"
This is the first of more Tekashi docs to come. Showtime recently released a trailer for its "Supervillain" docuseries, which is set to premiere in early 2021.