6ix9ine Takes Shots at Cardi B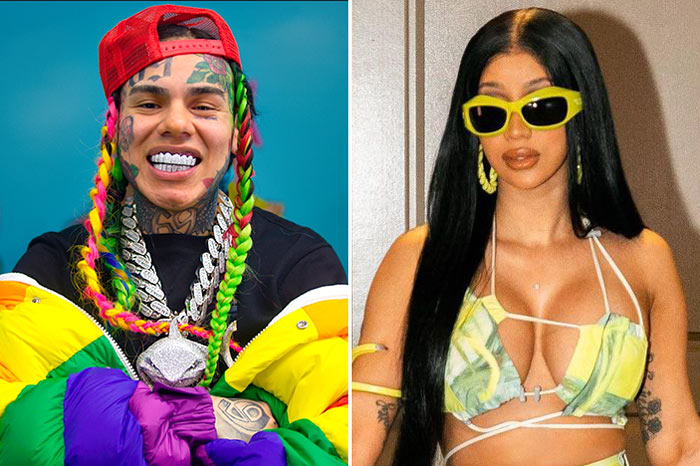 6ix9ine is back to trolling and no one is safe.
Just days after reigniting his beef with Meek Mill and Lil Durk, the controversial rapper is coming for Cardi B. In an Instagram Story posted Wednesday (Feb. 24), Tekashi took a thinly-veiled shot at the "Up" rapper.
"If I took women to hotels, drugged them, and then robbed them, would I be canceled?" he asked his followers, while prompting them to respond "yes" or "no" via a poll.
His comments are a reference to Cardi's confession from March 2019, where she claimed that she used to drug and rob clients who tried to pay her for sex when she worked as a stripper.
"I had to go strip, I had to go, 'Oh yeah, you want to f**k me? Yeah, yeah, yeah, let's go to this hotel,' and I drugged ni**as up, and I robbed them. That's what I used to do," said Cardi while on Instagram Live. "Nothin' was muthafu**in' handed to me, my ni**a. Nothing!"
This is not the first time Tekashi has tried to start beef with Cardi. He famously named her as a member of the Bloods gang while testifying during his racketeering trial in September 2019. In exchange for cooperating with the feds, he was released from prison early.
Cardi has not responded to 6ix9ine's latest comments. Meanwhile, he continues to feud with Meek Mill following their run-in in Atlanta earlier this month. Meek's lawyers have threatened legal action after Tekashi included footage from their confrontation in his video for "ZAZA."